Sedia per visite indesiderate | Unwelcome guests chair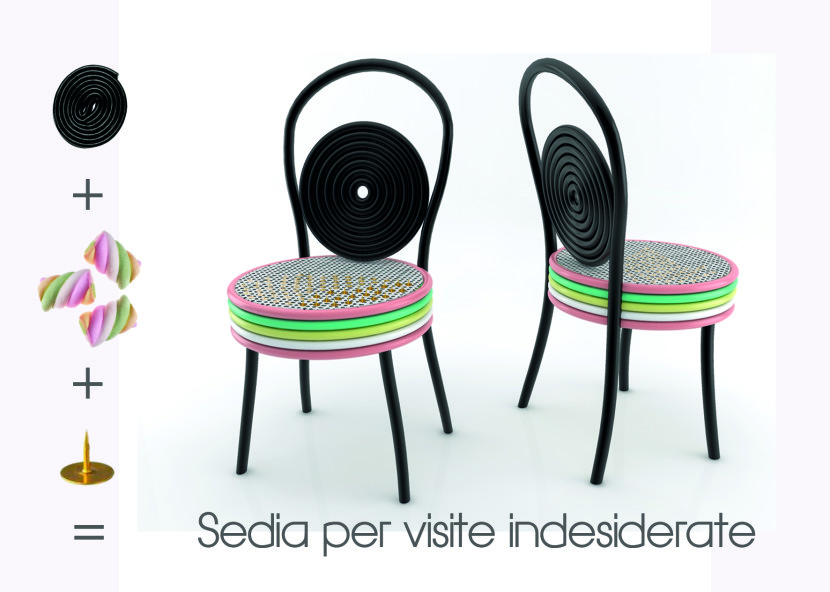 C'è davvero bisogno di un'altra sedia? Bruno Munari se lo chiedeva spesso e cercava una ragione logica per progettare l'ennesima seduta. La trovò. Nel 1945, riflettendo sullo stile frenetico della quotidianità che lo circondava, creò la Sedia per visite brevissime.
A tutti noi può capitare di avere visite indesiderate, soprattutto in momenti delicati della vita (come l'arrivo di un figlio, la morte di un caro).
Da una riflessione sulle visite che preferiremmo di gran lunga non ricevere nasce la Sedia per visite indesiderate, ispirata alla classica Thonet e contaminata da rimandi innocenti a liquirizie gommose e marshmallow, con una particolarità: l'idea della seduta ci riporta ironicamente tra i banchi di scuola allo scherzo della puntina sulla sedia.
Il pezzo, che subisce l'influenza della nostra storia personale, non è un prototipo in cerca di adozione, ma vuole essere – per dirla alla Munari – "un oggetto d'arte a forma di sedia", un invito alla riflessione, un oggetto di conversazione.
Do we really need another chair? Bruno Munari often asked himself this question, and looked for a logical reason to design yet another chair. He found one. In 1945, reflecting on the frenetic pace of everyday life going on around him, he created the Chair for very short visits.
We all have unwanted visitors from time to time, especially at awkward moments in our lives, such as the birth of a child or the death of a loved one.
The Unwelcome guests chair was conceived out of reflection on the visits we would greatly prefer not to receive, inspired by the classic Thonet and besmirched with innocent references to sticky liquorice and marshmallows, with one unusual feature: the idea of sitting there ironically takes you back to the classroom and the drawing-pin-on-the-chair prank.
The chair, which reflects our personal history, aspires – as Munari would say – to be "an object d'art in the form of a chair", an invitation to reflection, a subject of conversation.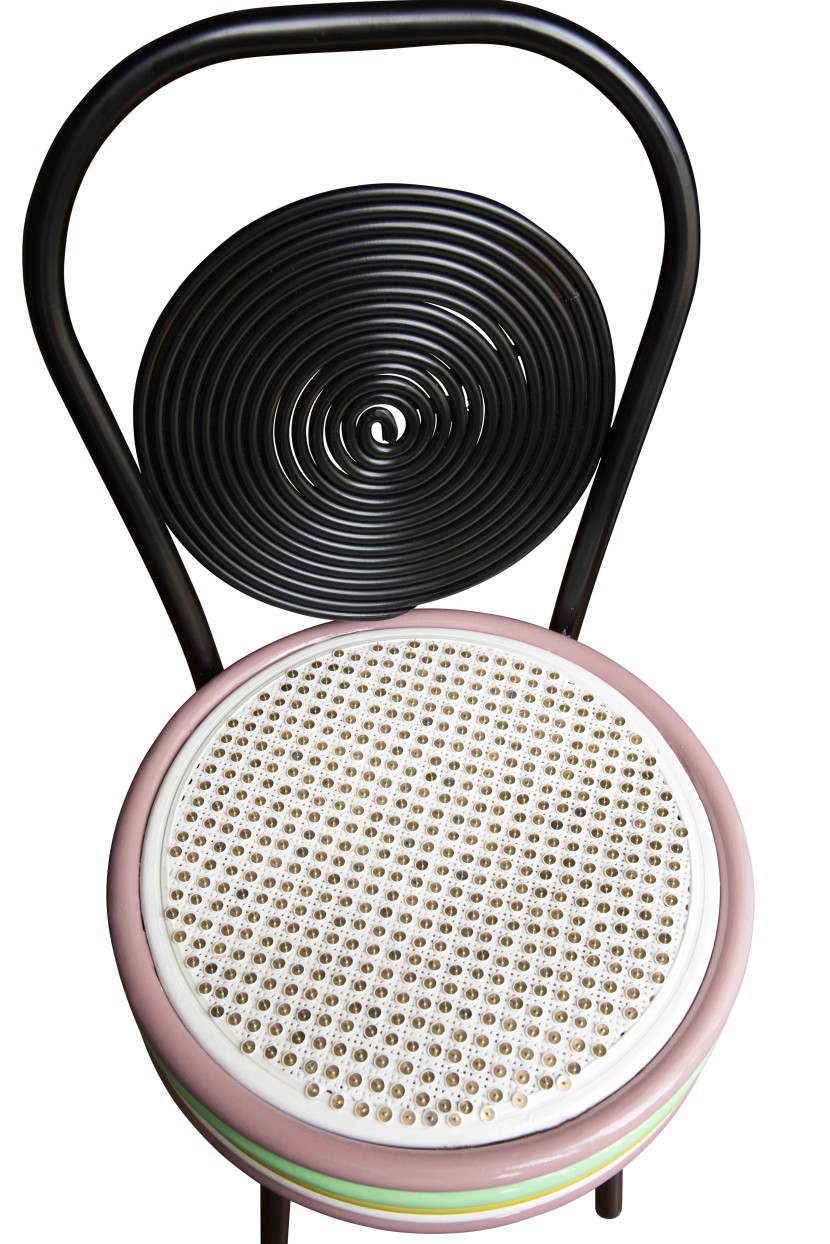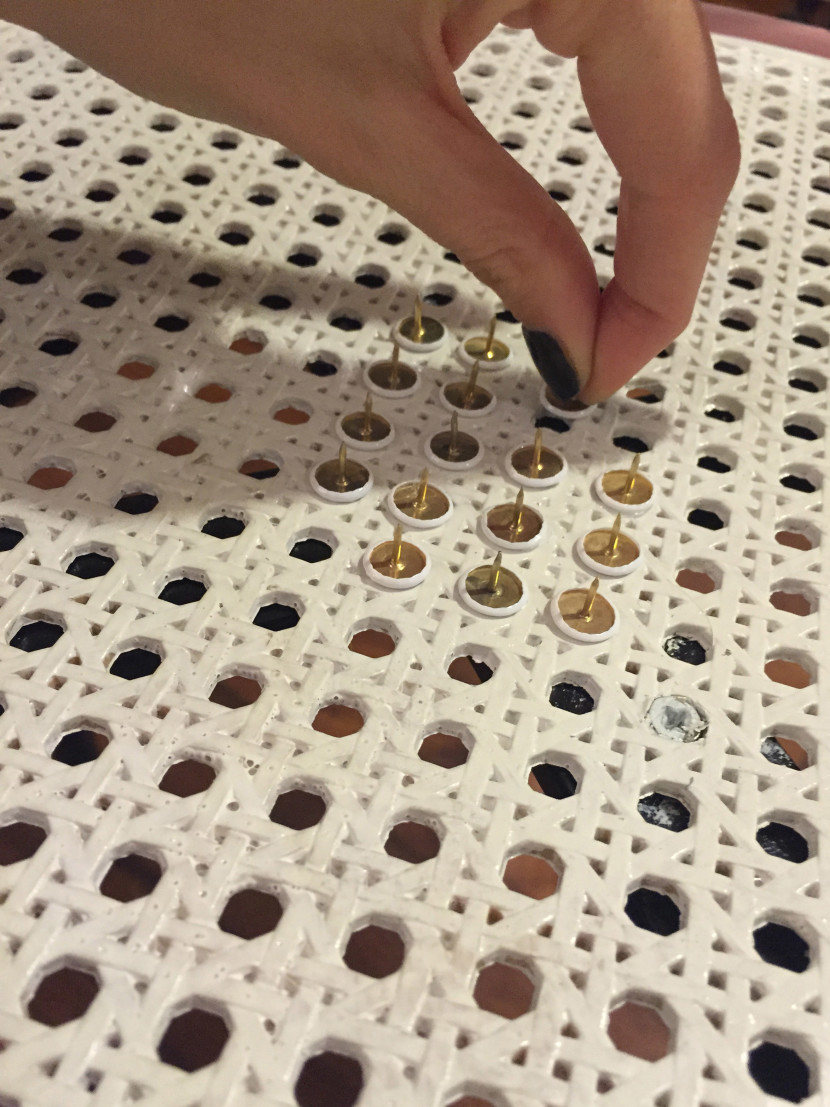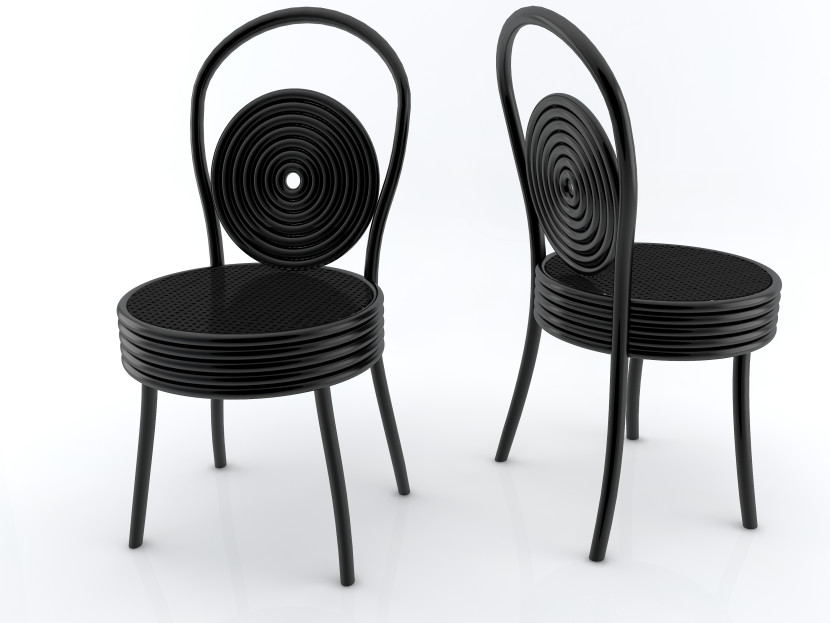 Comments
comments