About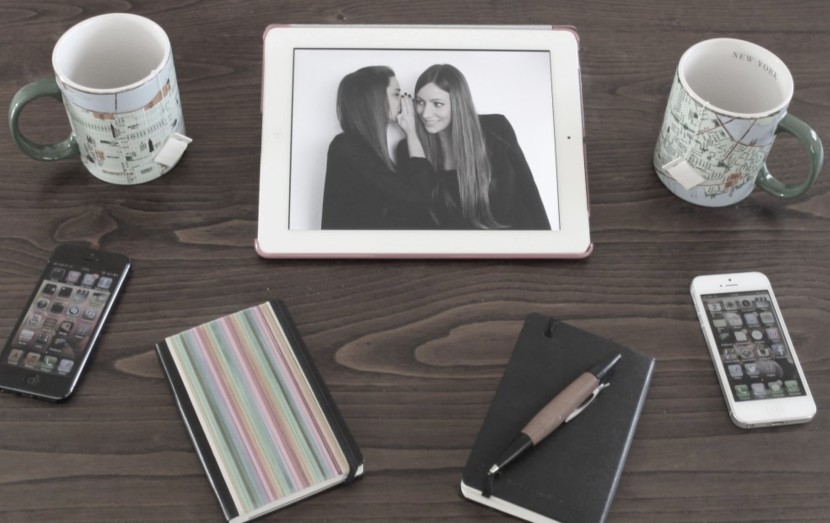 Marita and Frida Francescon: sisters.
Marita Francescon studied Architecture in Naples, Polytechnic University of Madrid and specialized at the European Institute of Design in Barcelona.
Currently she lives and works in the island of Ischia as an architect and designer. She loves to design environment and objects transmitting positive emotions and joy of living.
In 2012 she presented her first furniture collection at SaloneSatellite called "MakeUp Now!" inspired by make-up and consisting of five elements: a stool with the shape of a Lipstick, a Powder armchair, an Eyeshadow table, a Nailpolish shaped led lamp and a "Mascara coat-hanger".
Furthermore, her notebook was chosen for the "Moleskine myDetour5x5" and was exhibited at the Biennale of Contemporary Art in Dakar in 2010. Marita Francescon was also selected by Moleskine among many artists for the launch of the online platform "Moleskine Artist Marketplace."
In 2012 she obtained a second bachelor's degree, this time in Communications; during her spare time Marita works as a journalist writing about culture, art and lifestyle.
Frida Francescon has studied Economics in Naples and earned her master's degree in Social Media Marketing at "SQcuola di Blog" in Parma. She currently works in museums in Naples. Her collaboration with Marita, started in 2013, added fashion and jewelry design as new disciplines to the field.
She contributed to the creation of a new brand called "Love is my religion", focused on t-shirts and accessories, inexpensive but fashionable and sophisticated at the same time.
The t-shirt line was showed at SaloneSatellite 2013 with "Mi Isla Bonita" furniture collection, that is composed by Ibiza, Capri, Ischia and Mykonos, that with their unique shapes, are transformed into coffee-tables and lamps arousing joy and fascination for the observer.
In 2014, the Francescon sisters renewed their participation in the SaloneSatellite, by recounting their experience in a daily journal in this blog.
Marita e Frida Francescon: sorelle.
Marita Francescon ha studiato architettura a Napoli e al Politecnico di Madrid e si è specializzata all'Istituto Europeo di Design di Barcellona. Attualmente lavora sull'isola d'Ischia come architetto e designer. Ama progettare ambienti e oggetti che trasmettano emozioni positive e gioia di vivere.
Nel 2012 ha presentato al SaloneSatellite, l'area del Salone del Mobile di Milano riservata ai giovani designer promettenti di tutto il mondo, la sua prima collezione di arredi "MakeUp Now!" ispirati al trucco femminile, composta da cinque pezzi: lo sgabello Rossetto, la seduta Cipria, il tavolino Ombretto, la lampada a led Smalto e l'appendiabiti Mascara.
Il suo taccuino è stato scelto per il "Moleskine myDetour5x5" ed è stato esposto alla Biennale d'Arte Contemporanea di Dakar del 2010. Moleskine® l'ha inoltre selezionata tra gli artisti e i creativi per il lancio della piattaforma online "Moleskine Artist Marketplace".
Ha inoltre una seconda laurea in scienze della comunicazione e nel tempo libero lavora come giornalista scrivendo di cultura, arte e lifestyle.
Frida Francescon ha studiato economia a Napoli e ha conseguito il master in social media marketing della "SQcuola di Blog" di Parma. Attualmente lavora a Napoli in ambito museale. La sua collaborazione con Marita, partita nel 2013, ha aggiunto alla ricerca dello studio nuovi campi disciplinari, dal fashion al jewelry design.
Grazie al suo contributo per il SaloneSatellite 2013 è nata la linea di t-shirt "Love is my religion" e la collezione "Mi Isla Bonita", una serie in progress costituita da Ibiza, Capri, Ischia e Mykonos, che con le loro sagome inconfondibili si trasformano in coffee-table e lampade, per portare nella quotidianità il ricordo delle isole che ognuno ama di più.
Nel 2014 le sorelle Francescon hanno rinnovato la loro partecipazione al SaloneSatellite, raccontando l'esperienza in un diario quotidiano nella sezione SaloneSatellite Diary di questo blog.
Marita + Frida Francescon, Lost in Design, Francescon Sisters, Sorelle Francescon