"Now! Design à vivre" – Paris Maison et Objet
Unlike other design fairs, "Now! Design à vivre" combines indoor and outdoor furniture, accessories, lighting, textiles and hi-tech solutions from different countries who choose this space to present  their most promising talents to international buyers. Needless to say then that's one of my favourite spaces!
Along the way to get there from the pavilion n. 7 I came across this charming Polaboy, which combines LED technology with traditional Polaroid. Isn't it wonderful?
A differenza delle altre fiere di design, "Now! Design à vivre" combina arredi interni ed esterni, accessori, luci, tessuti e soluzioni hi-tech provenienti dai diversi paesi che scelgono questo spazio per presentare agli acquirenti internazionali i loro talenti più promettenti. Inutile dirvi quindi che è uno dei miei spazi preferiti!
Lungo il percorso per arrivare lì dal padiglione n. 7 mi sono imbattuta in questa suggestiva  Polaboy, che combina la tradizionale polaroid con la tecnologia LED. Non è stupenda?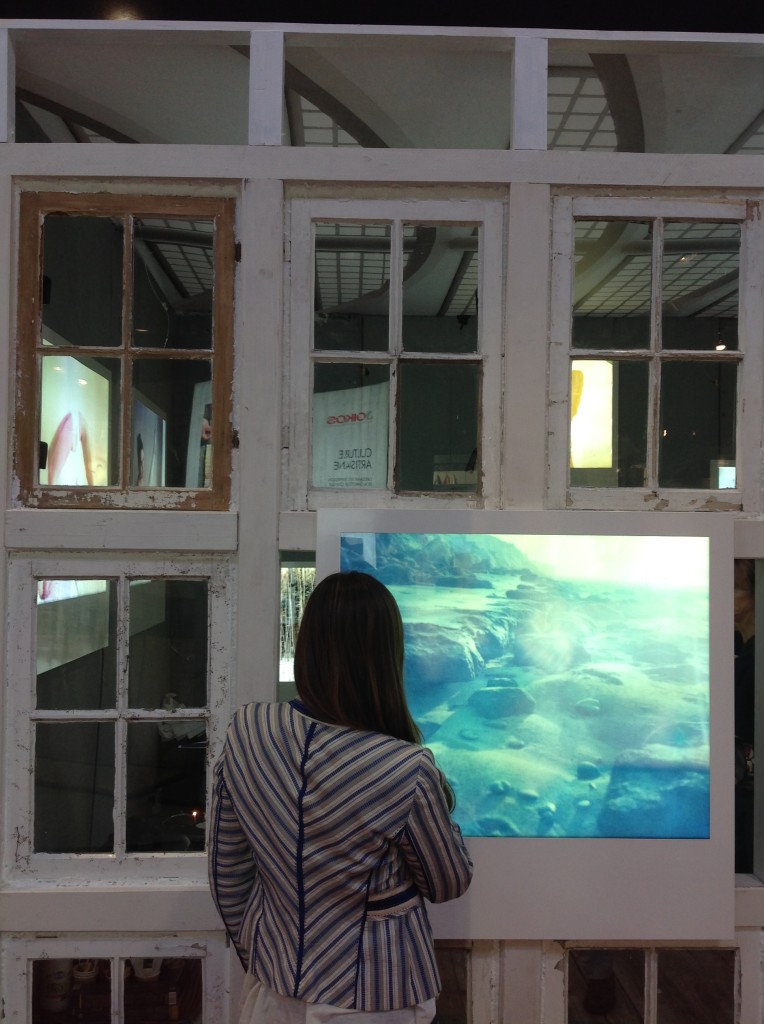 Once arrived at the "Now!" I had a pleasant surprise: meeting the nice French boys of FUGU brand, who with their inflatable furniture had been my stand neighbours at the SaloneSatellite last year. Together with the Kuki elegant sofa, the Fuji armchair and the Maki coffee-table, there's also the new and comfortable Hamak chaise longue, in pink version, which I had the pleasure of trying to relax a few minutes. In addition to its attractive design,  FUGU strength is light weight and easy to carry and can be inflated and installed on site.
All'arrivo al "Now!" ho avuto una piacevole sorpresa: incontrare i simpaticissimi ragazzi francesi del marchio FUGU, che con i loro arredi gonfiabili sono stati i miei vicini di stand al SaloneSatellite dell'anno scorso. Con l'elegante divano Kuki, la poltrona Fuji e il tavolino Maki, è presente la nuova e comodissima chaise longue Hamak, in versione rosa shocking, che ho avuto il piacere di provare per rilassarmi qualche minuto. Oltre al design accattivante, il punto di forza del sistema FUGU è di essere facile  e leggero da trasportare e può essere gonfiato e istallato sul posto.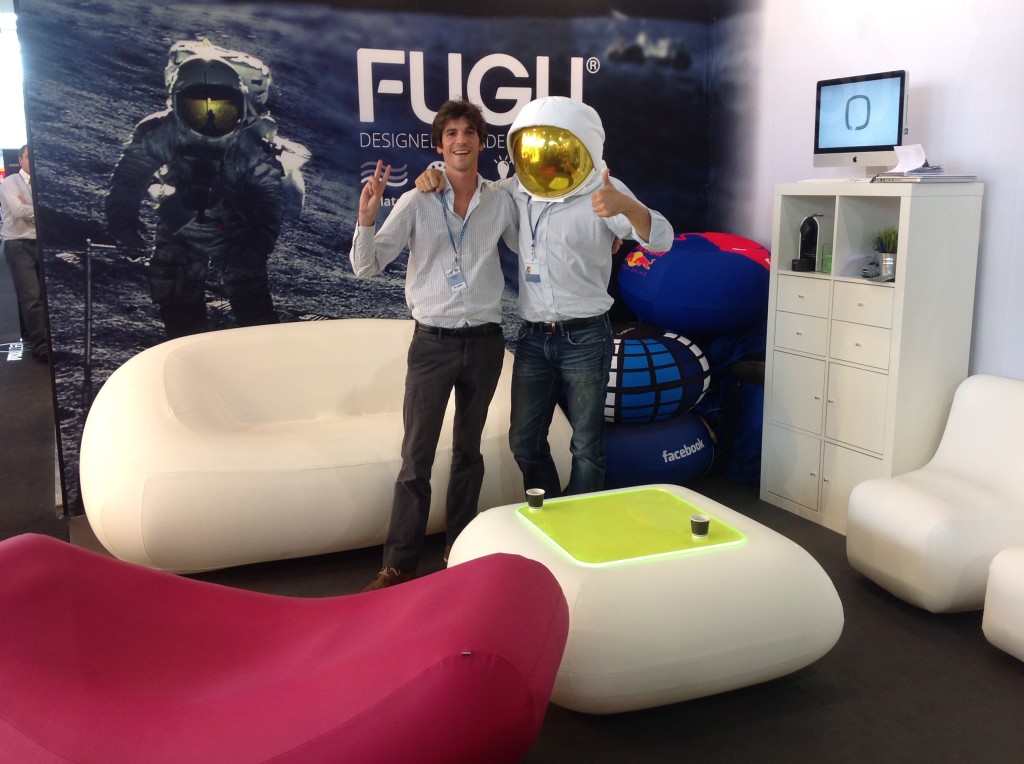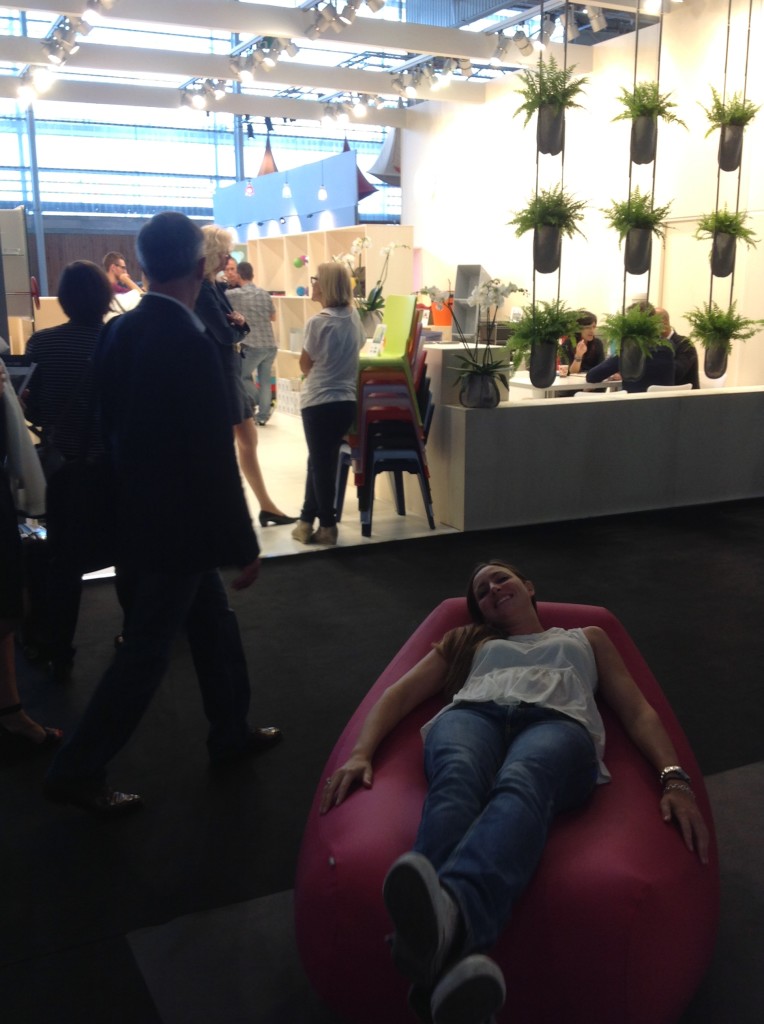 Baloon Sitting stand by Florence Jaffrain is chock-a-block with visitors, with its colourful chairs in the shape of enlarged balloons. This time, however,  no air: the padding is made of polystyrene balls, for a comfort that absorbs all movements, and the lining of washable stretchy fabric.
L'affollatissimo stand dei Baloon Sitting di Florence Jaffrain ha attirato l'attenzione di moltissimi visitatori, con le sue colorate sedute a forma di enormi palloncini. Questa volta però niente aria: l'imbottitura è fatta di palline di polistirolo, per un comfort che si adatta ai movimenti, e il rivestimento di tessuto elastico lavabile.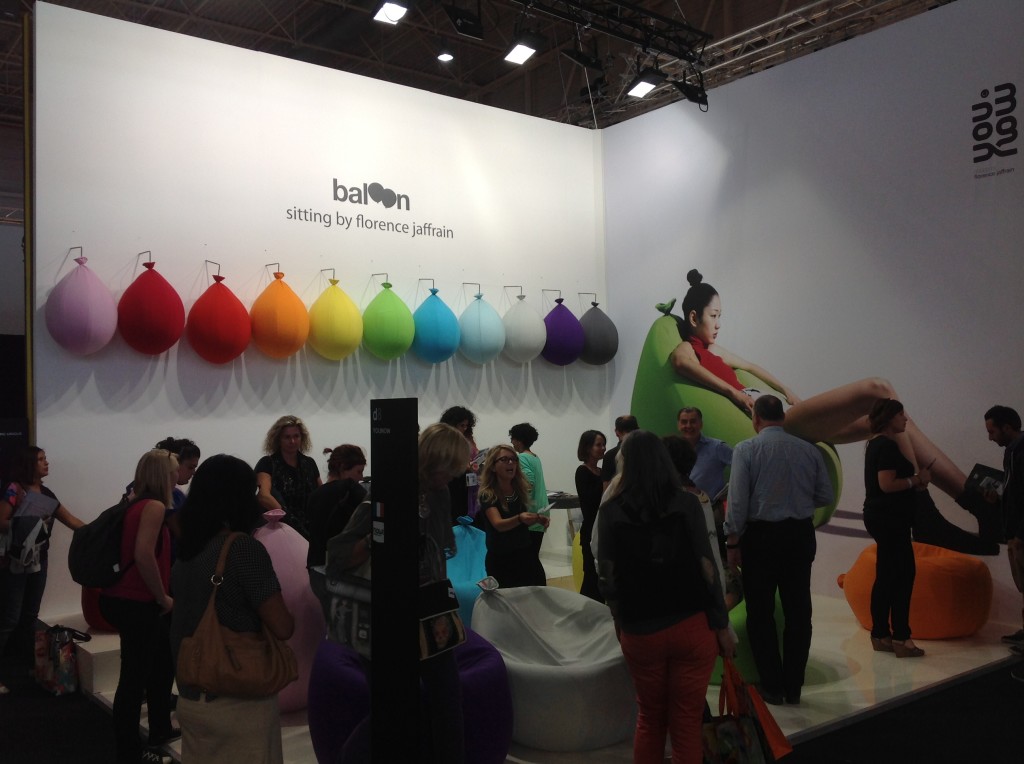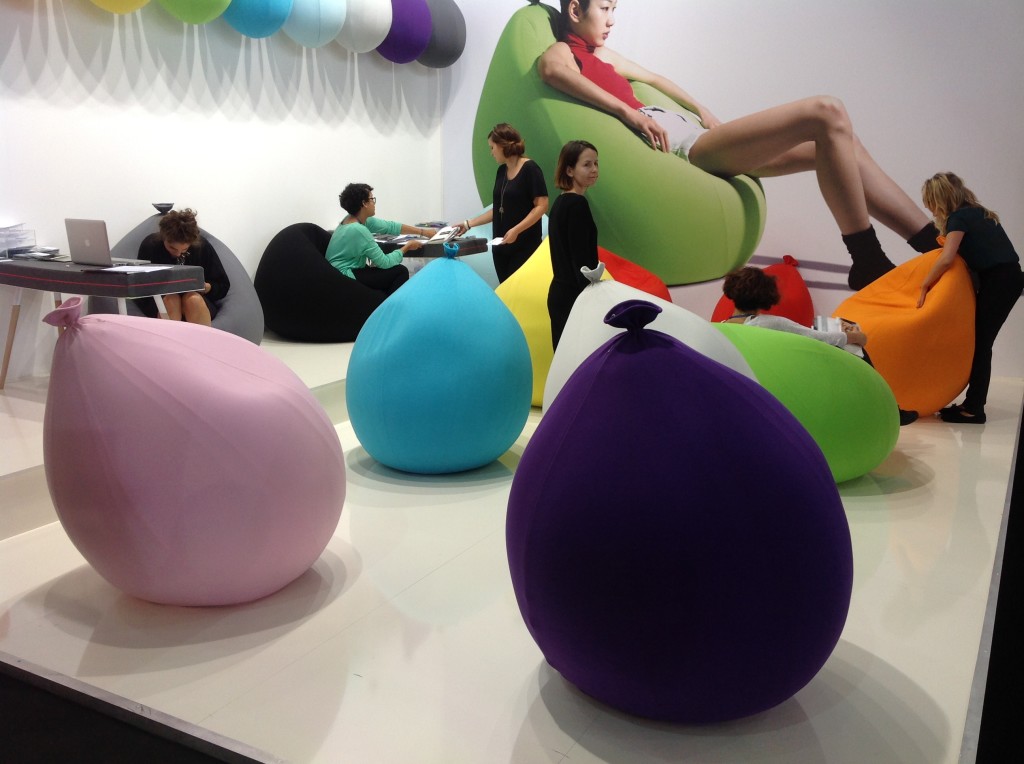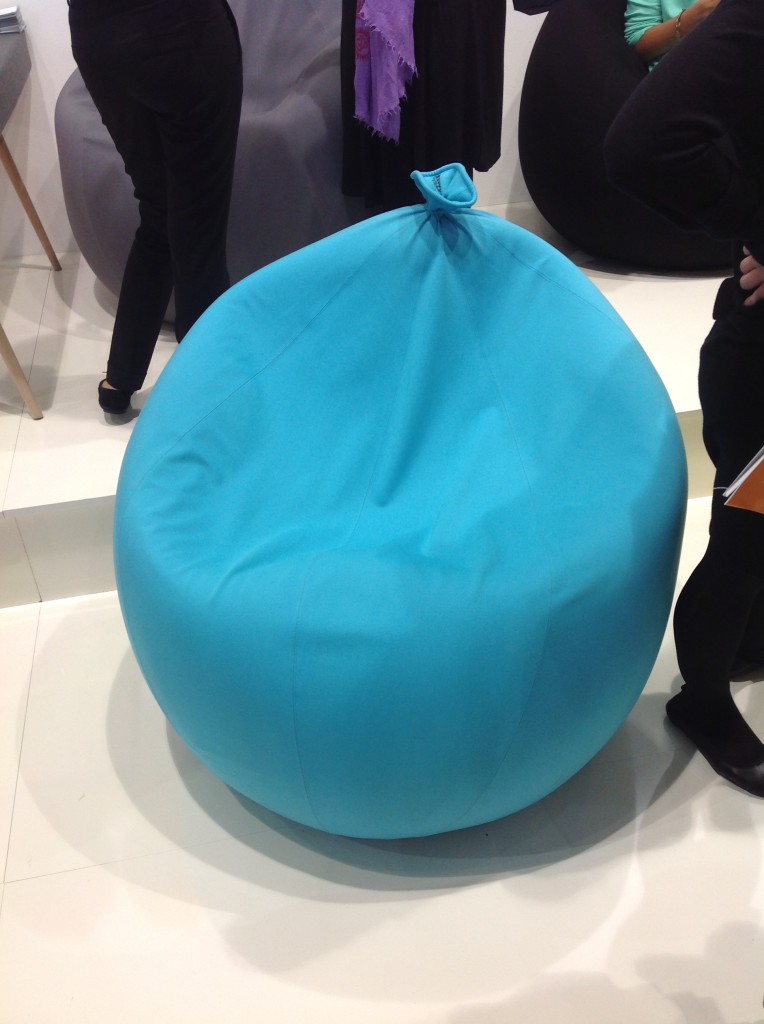 Totally changing genre, for dessert lovers Tadam Studio  proposes "The Sweet Course for Your Eyes" handmade ceramic pendants, baked in the oven like real cakes and coated with precious metals like gold and platinum.
Cambiando totalmente genere, per gli amanti dei dessert lo studio Tadam propone i ciondoli in ceramica The Sweet Course for Your Eyes realizzati a mano, cotti in forno come veri dolci e rivestiti con metalli preziosi come oro e platino.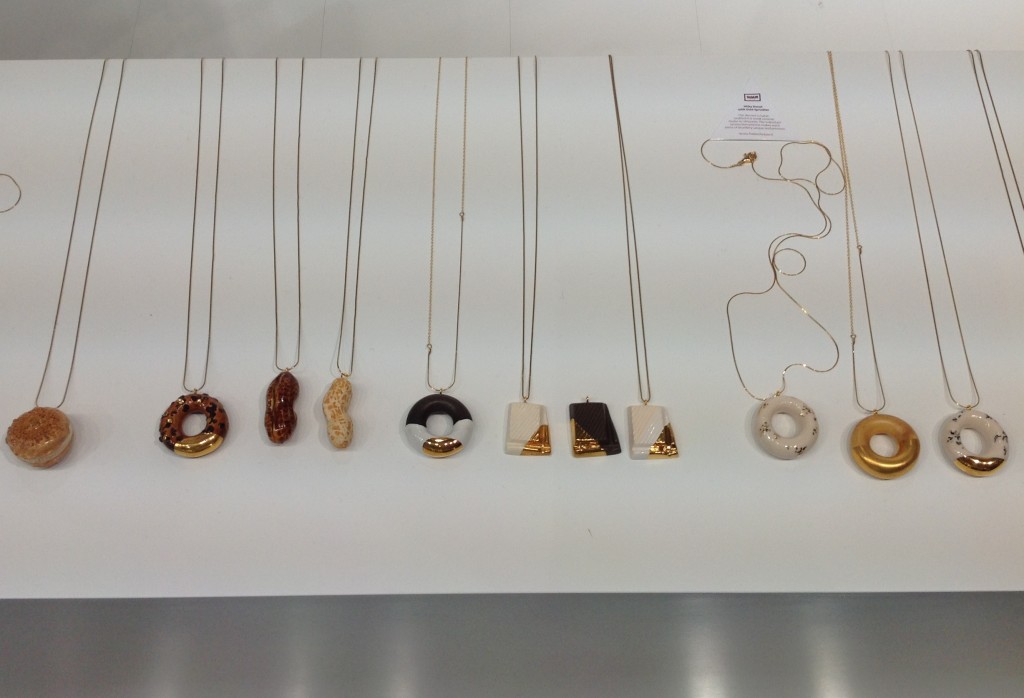 Surasekk  Studio, located in Bangkok, offers the original  "You Are My Sunshine" postcards, seemingly simple round cardboard discs, reveal greeting phrases when exposed to light.
Lo studio Surasekk, con sede in Bankok, propone le originali cartoline You Are My Sunshine, all'apparenza dei semplici dischi circolari di cartone, che se esposti alla luce rivelano frasi augurali.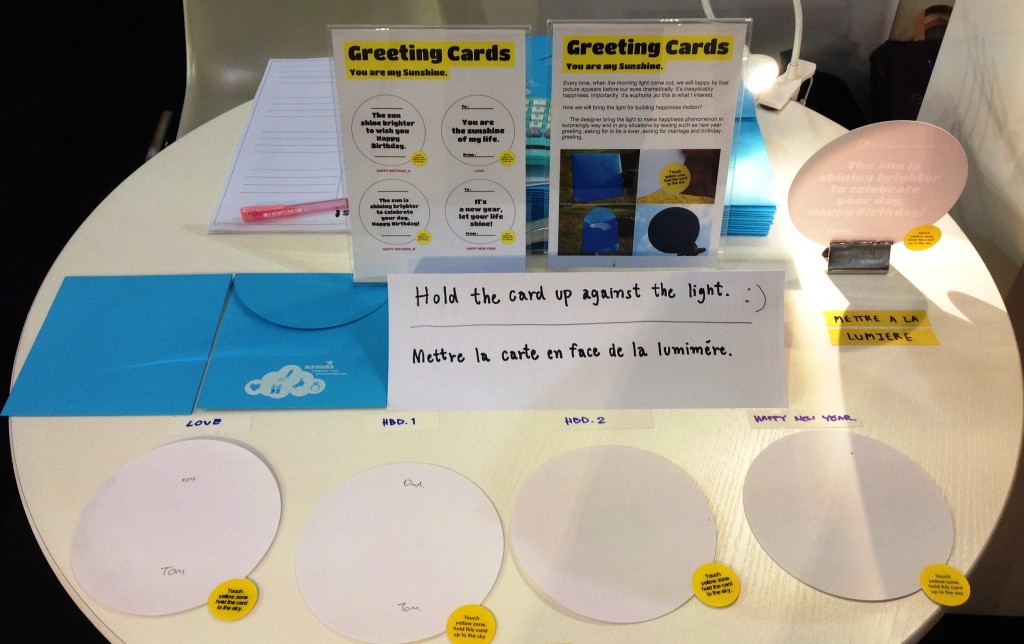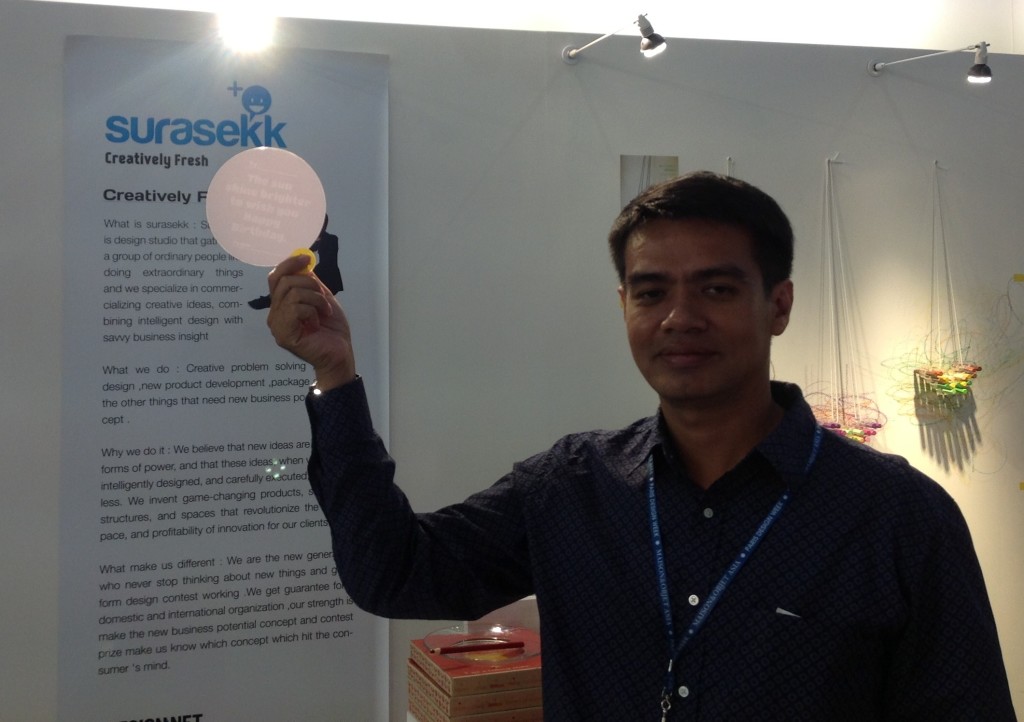 A touch of colour comes from  MDF Cubit bookcase, infinitely combinable and adaptable to all spaces, thanks to its variety of 25 measures  and 8 different depths that make it a piece of furniture suitable for any content.
Una nota di colore viene dalla libreria in MDF Cubit, combinabile in infinite soluzioni e adattabile a tutti gli spazi, grazie alla sua varietà di 25 misure e 8 profondità diverse che ne fanno un arredo adatto a qualsiasi contenuto.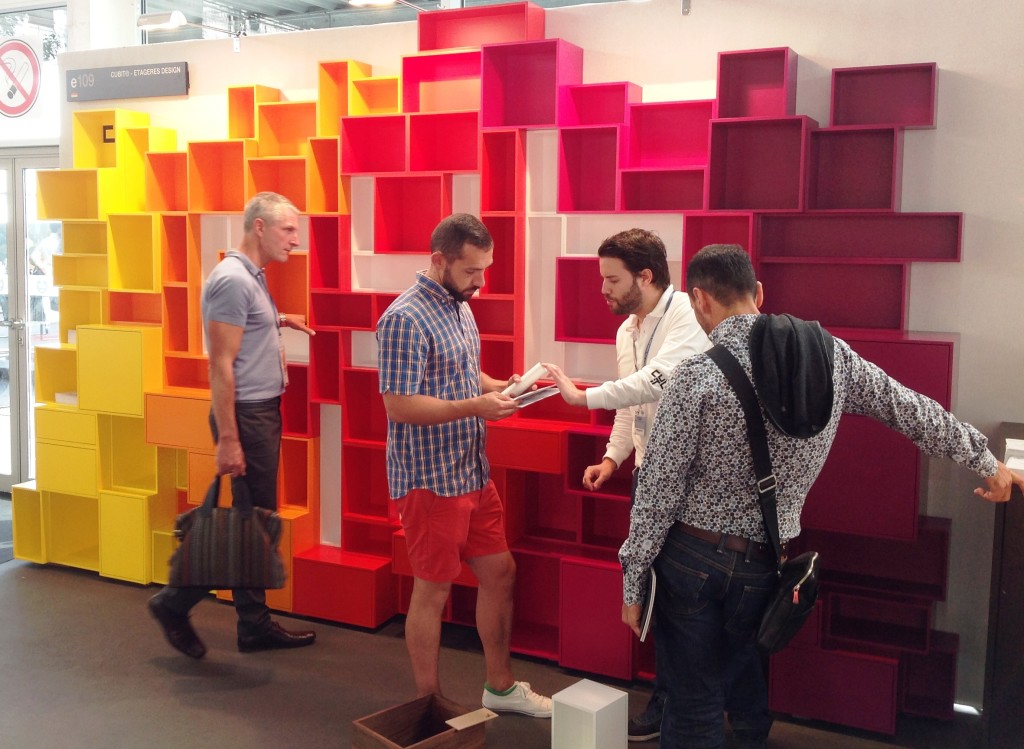 If you just want to give a touch of poetry to your walls, "Poetic Wall" vinyl stickers by the French Mel and Kio are just right for you: a few easy steps  to add a touch of romance to our everyday life.
Se vi viene voglia di dare un tocco di poesia alle vostre pareti gli adesivi vinilici Poetic Wall dei francesi Mel e Kio fanno sicuramente al caso vostro: con pochi gesti è infatti possibile aggiungere un tocco di romanticismo alla nostra quotidianità.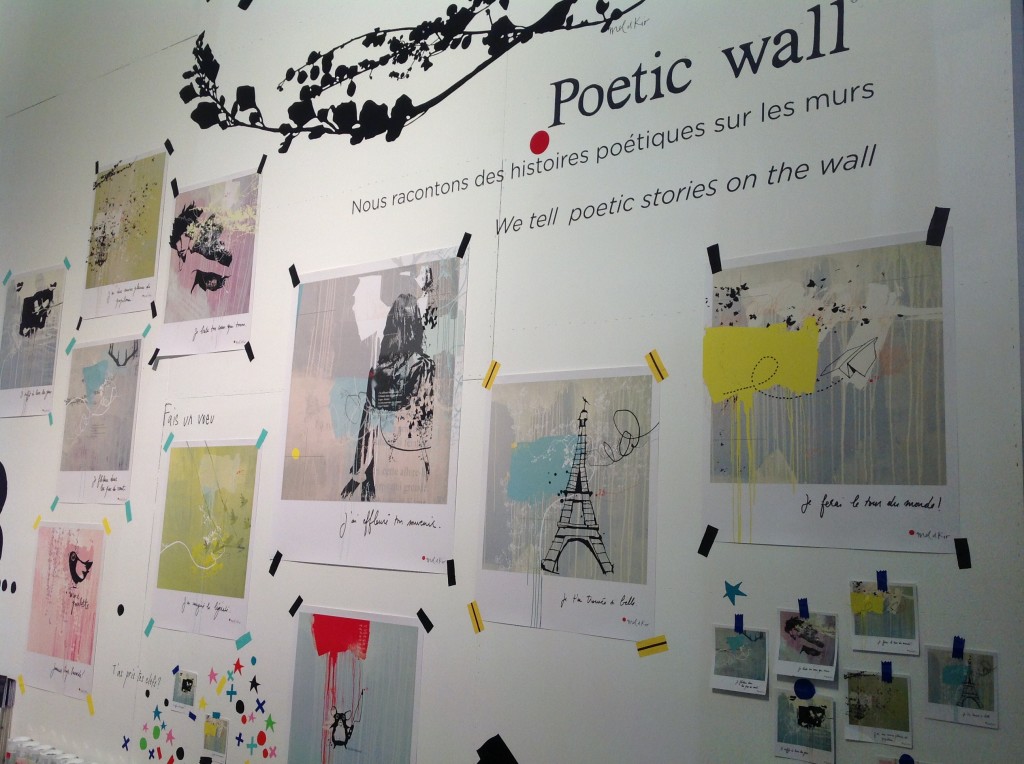 For music lovers, the monumental suspension and the Botti floor lamp by Delightfull, handmade in brass and lacquered in gold.
Per gli appassionati di musica, la monumentale sospensione e la lampada da terra Botti di Delightfull, realizzate a mano in ottone e laccate in oro.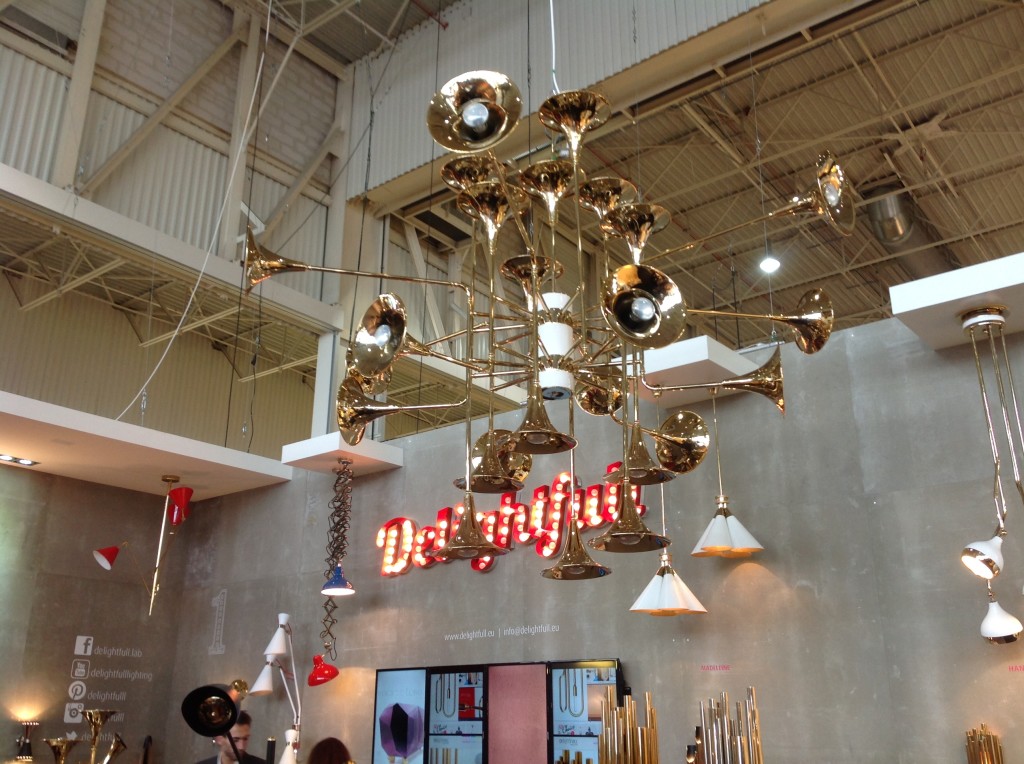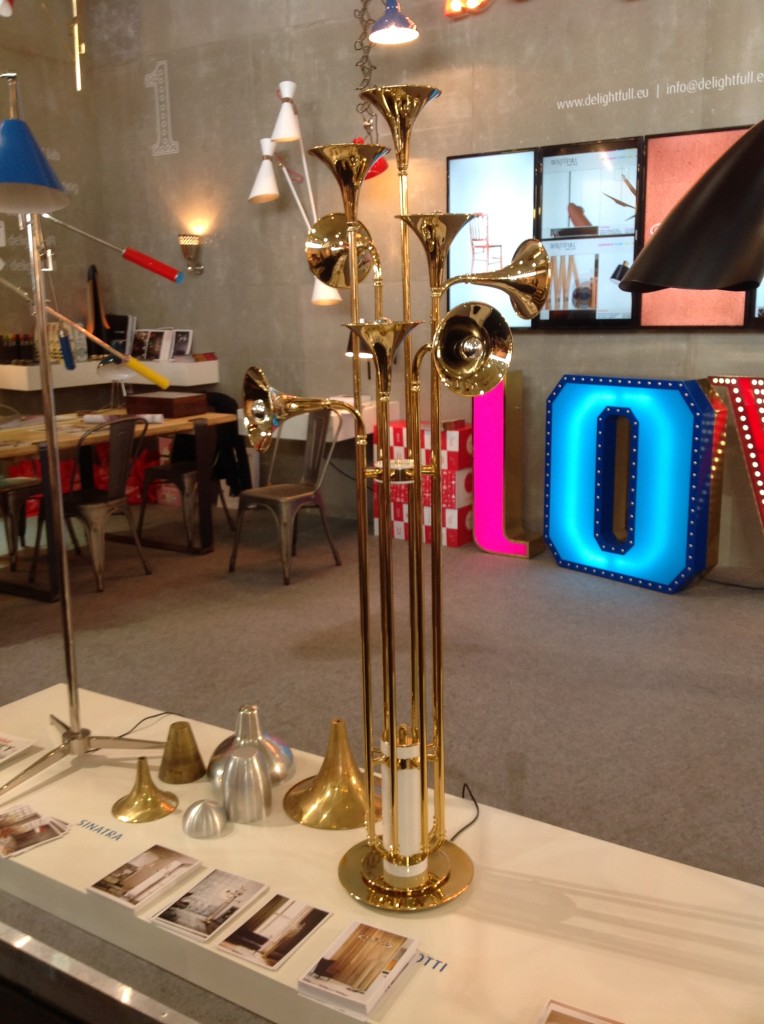 And finally, some new products presented at the fair by the well-known brands Tom Dixon and Fatboy.
E per finire, alcune novità presentate in occasione della fiera dai noti brand Tom Dixon e Fatboy.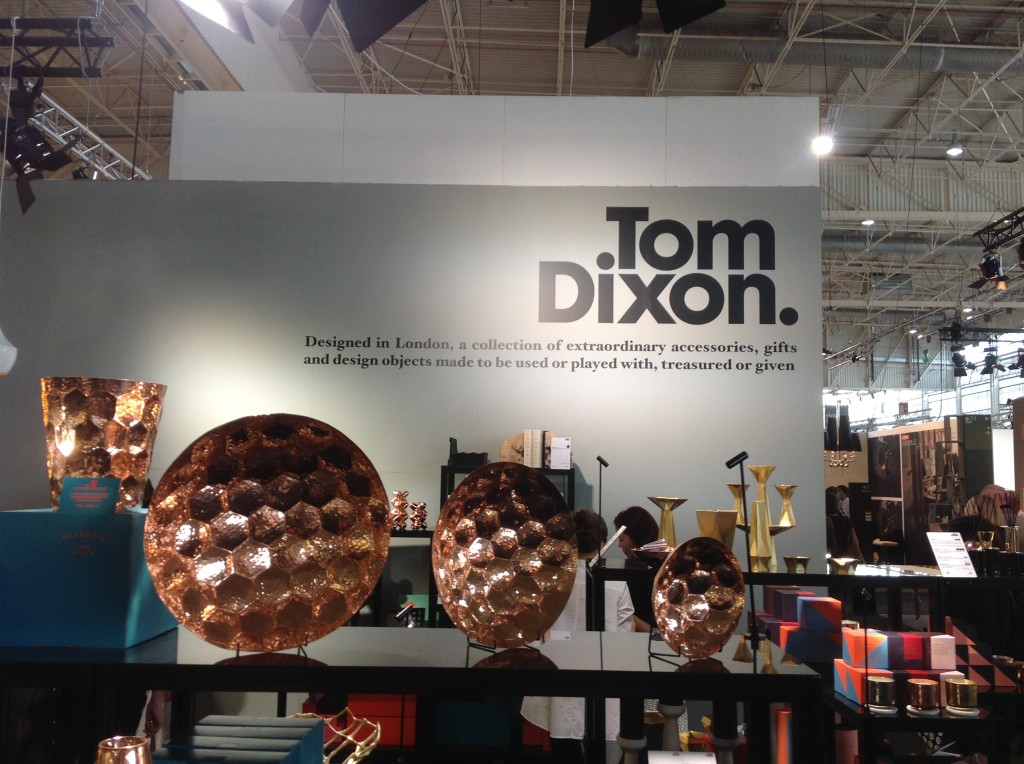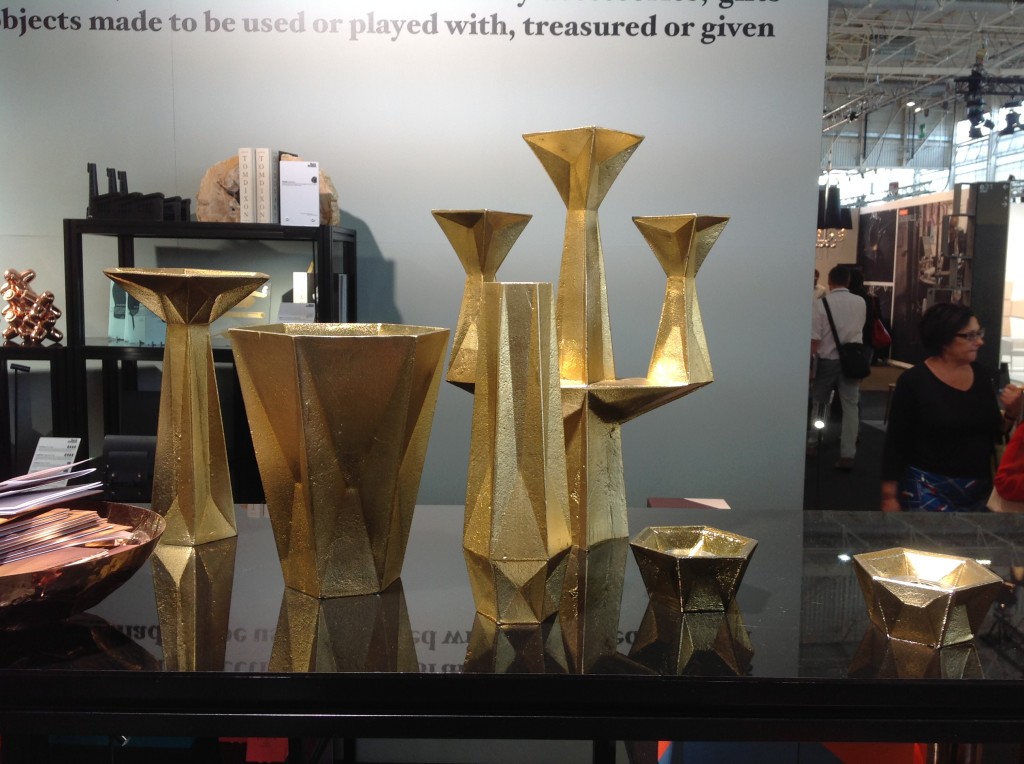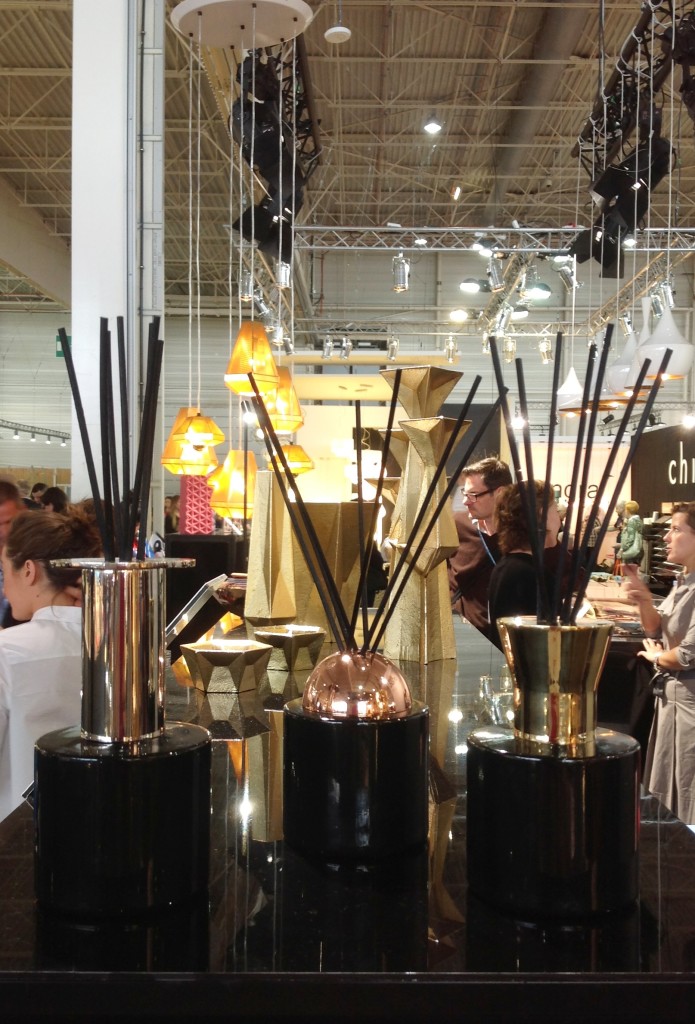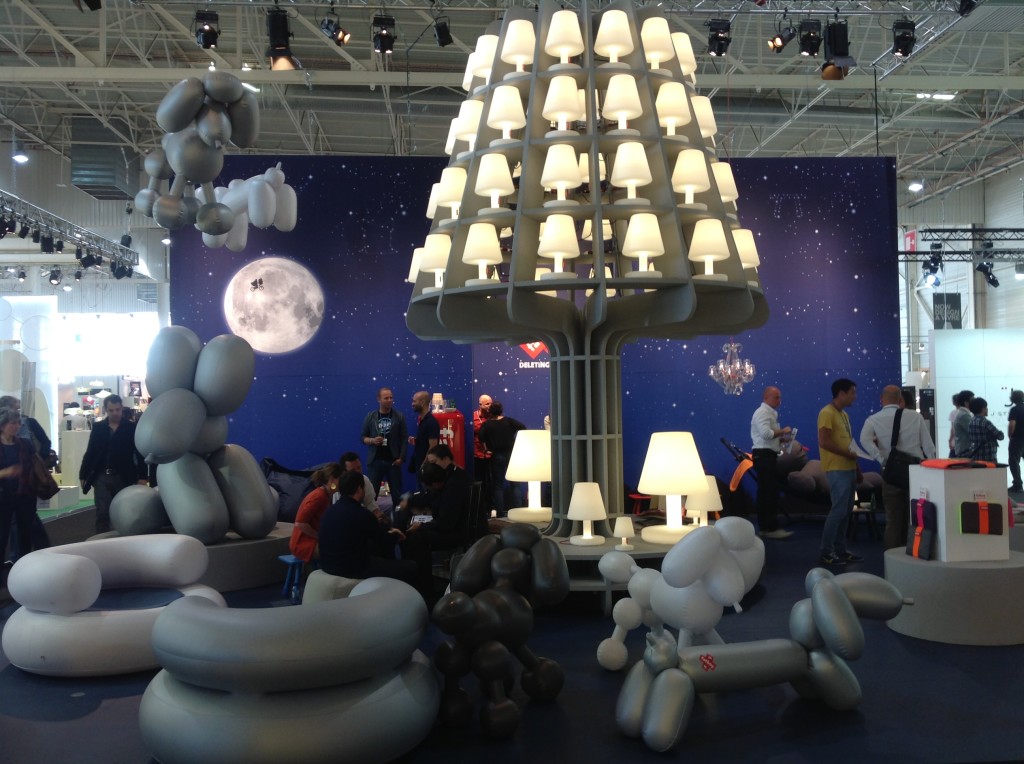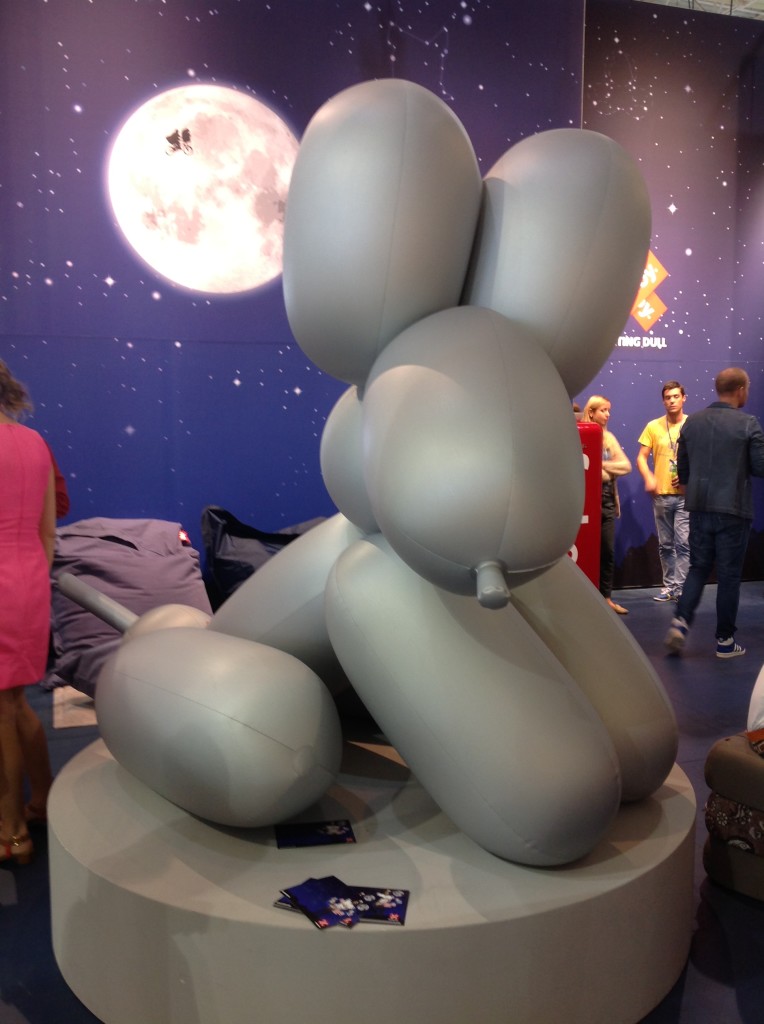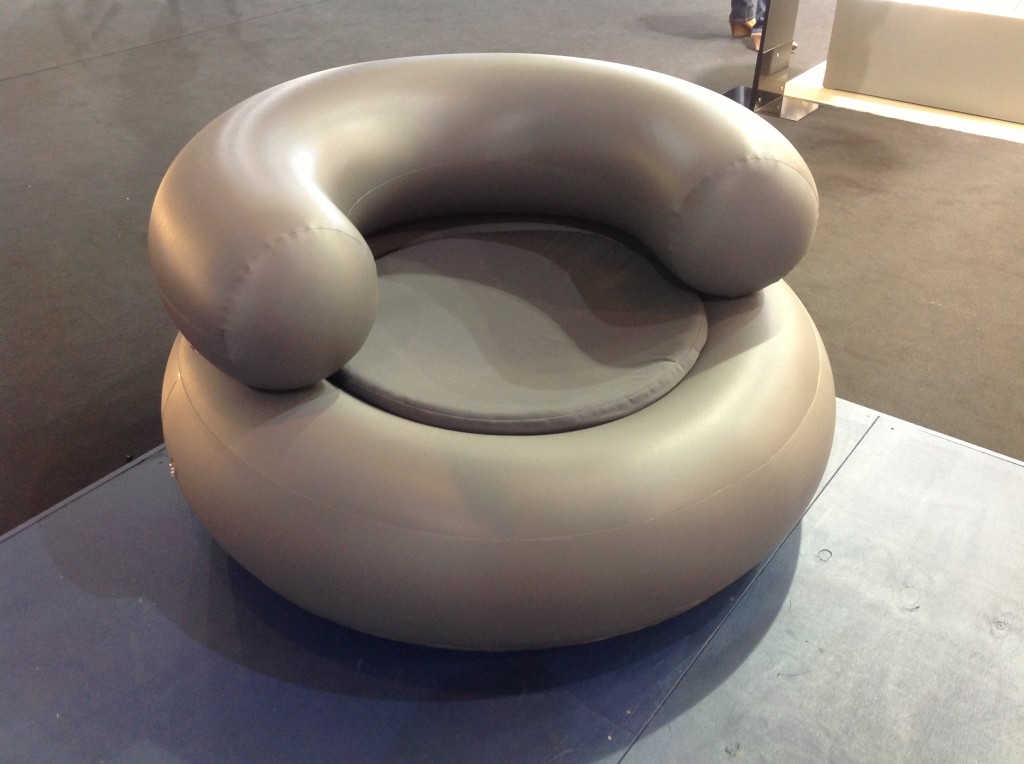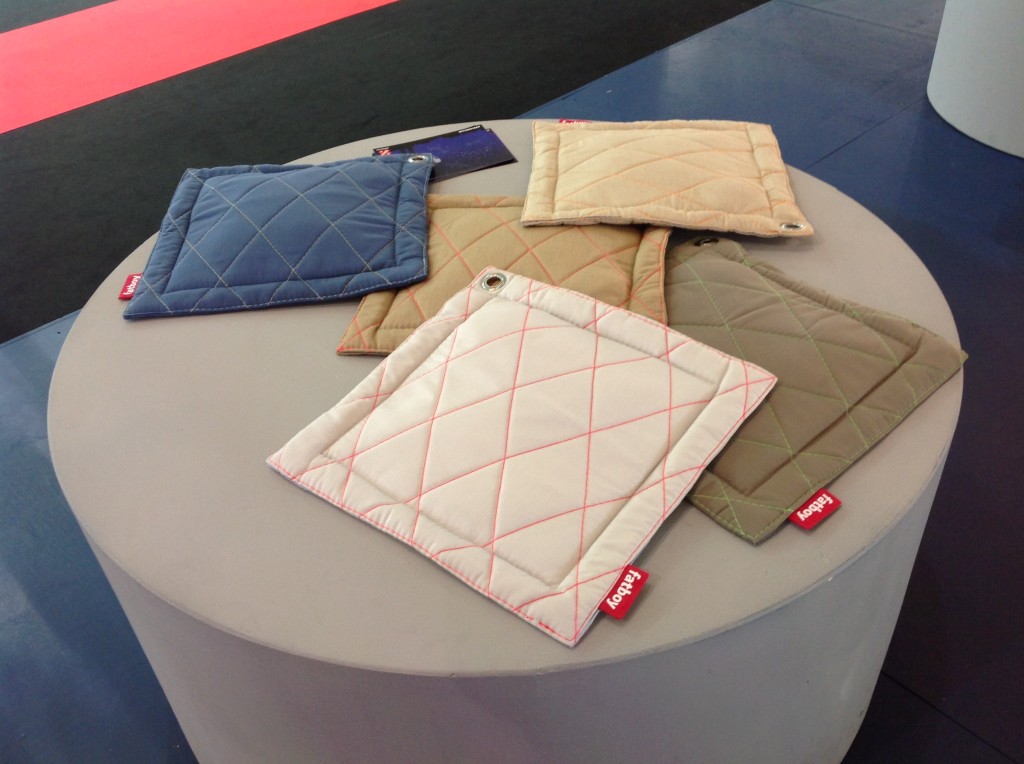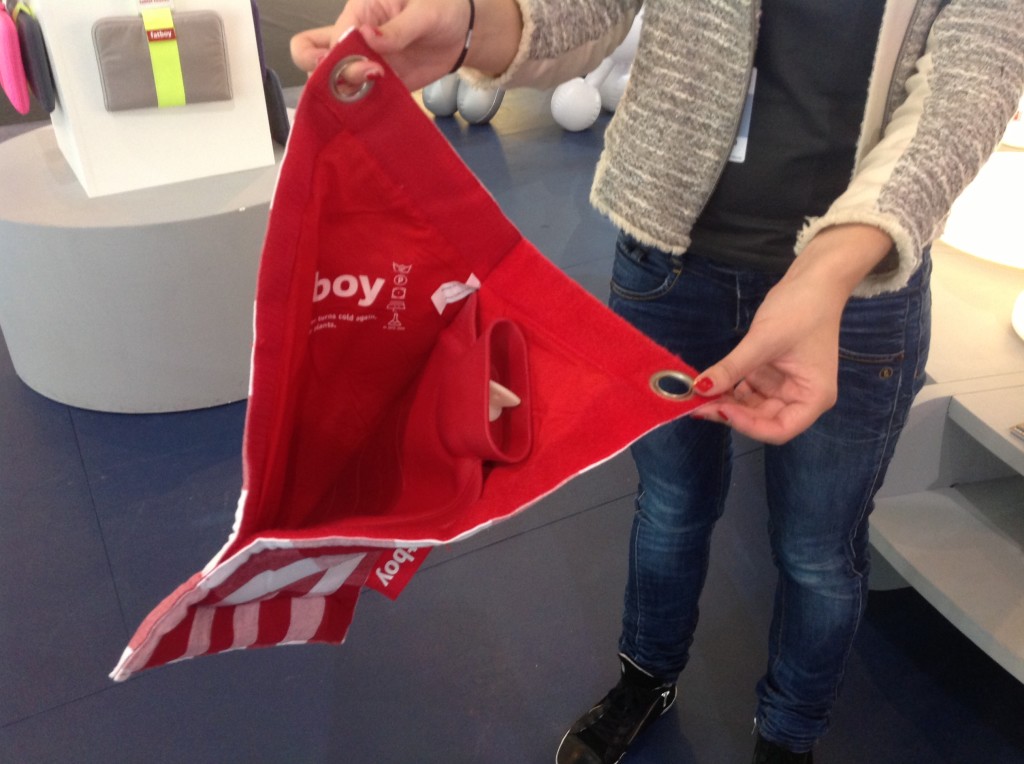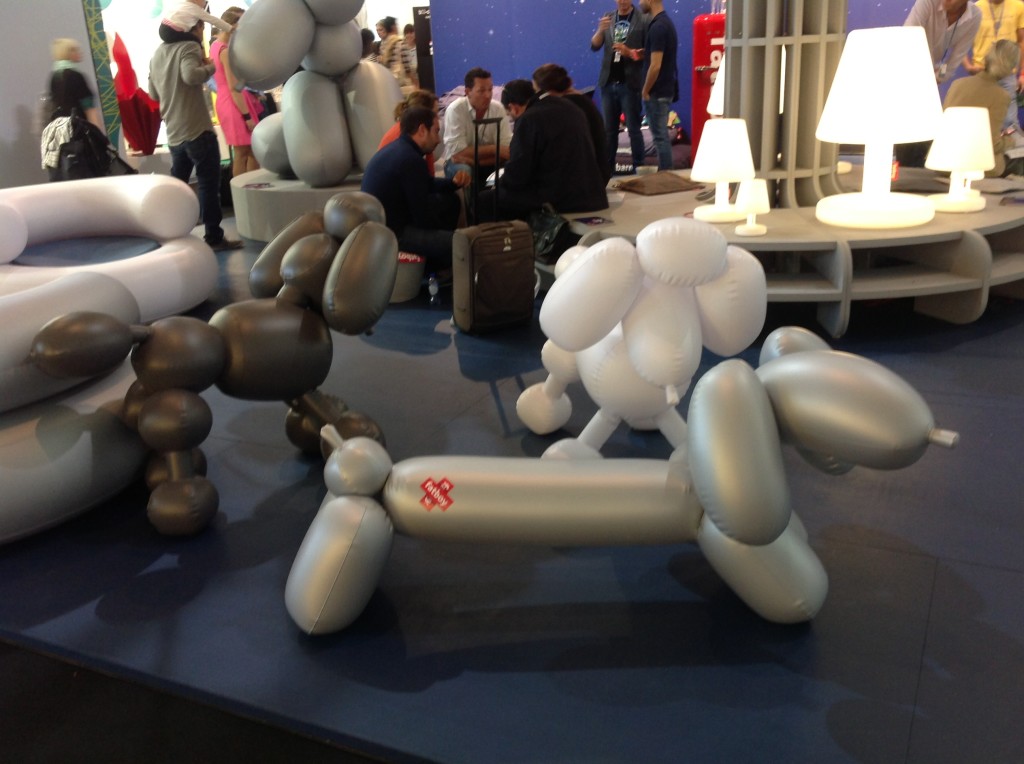 Comments
comments