MADE.COM & Marsala

Il colore del 2015? Sarà il Marsala, una tonalità tra il rosso e il marrone che rimanda ai toni caldi della terra e del vino da cui prende il nome. Secondo Leatrice Eiseman, executive director del Pantone Color Institute: "Questa tonalità vigorosa, ma al tempo stesso elegante, ha un fascino universale e si applica facilmente alla moda, alla cosmesi, al design industriale e all'arredamento".
Anche quest'anno vi proponiamo la nostra selezione di arredi nei colori di tendenza, dalle sfumature marsala fino al rosso merlot. I pezzi sono stati scelti sul noto portale specializzato in mobili di design MADE.COM, che apprezziamo particolarmente perché opera solo online ed elimina tutti gli intermediari collegando direttamente i consumatori con i designer e i produttori, garantendo un design di qualità a prezzi accessibili.
Color of the year 2015? Marsala, a mixture of red and brown which reminds the warm tonalities of land and the wine that gives Marsala its name. According to Leatrice Eisemam,  Pantone Color Institute executive director: "This hearty, yet stylish tone is universally appealing and translates easily to fashion, beauty, industrial design, home furnishings and interiors".
We propose once again our selection  of trendy color furniture, from Marsala shades to Merlot red. We chose the pieces on the famous on-line designer furniture retailer MADE.COM, we particularly appreciate because it only works on-line without third party involved, guaranteeing a high-quality design at affordable prices.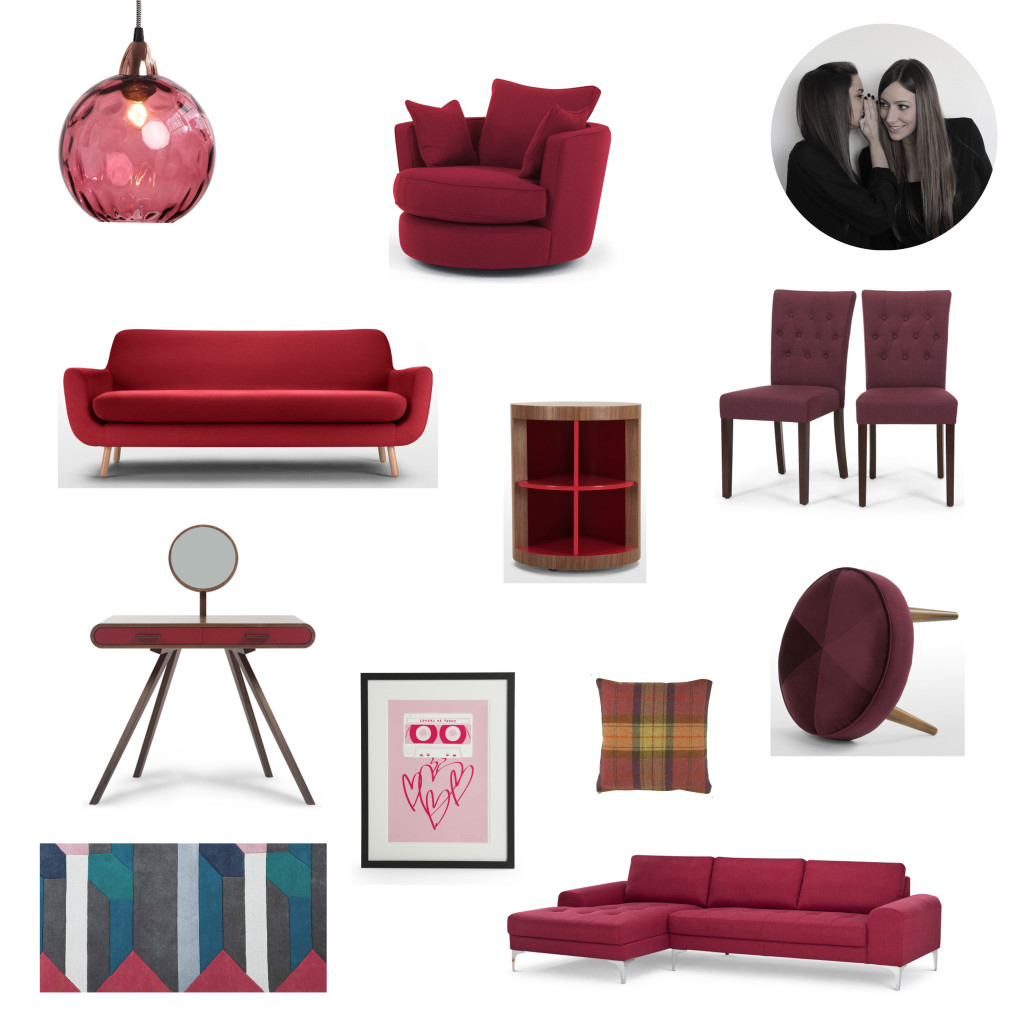 Vediamoli nel dettaglio.
Nella sezione tavoli, il tavolino contenitore Moritz, un pezzo elegante e funzionale realizzato con legno massello.
Let's see them in detail. In tables section, Moritz storage side table, an elegant and functional piece in solid wood.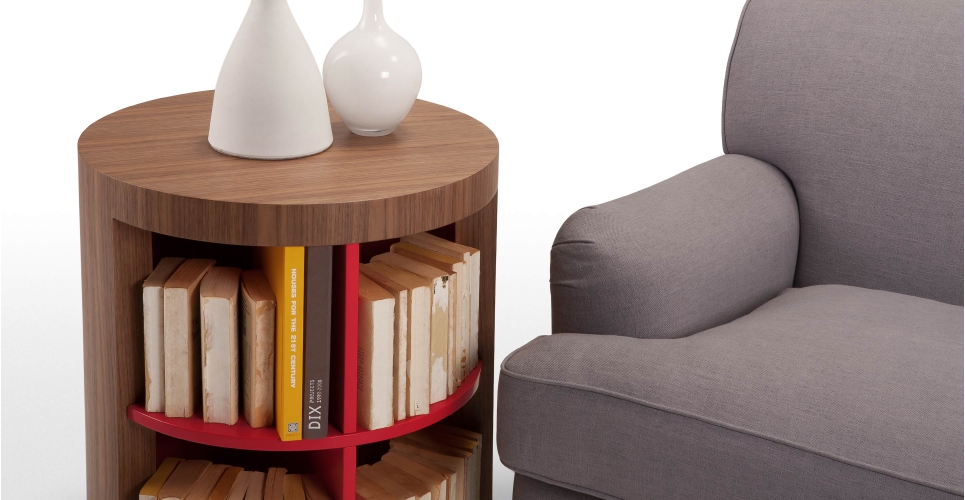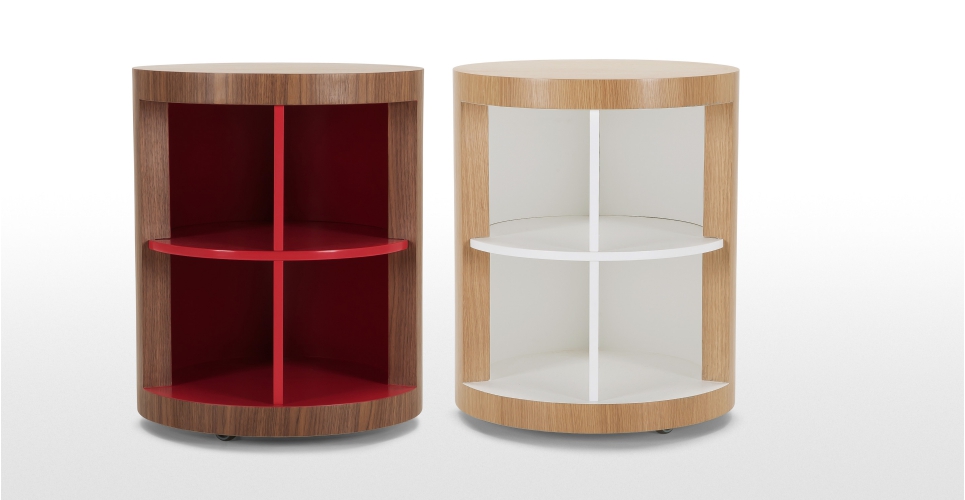 La toiletta con specchio rossa e noce realizzata da Steuart Padwick, della collezione di complementi d'arredo Fonteyn, è caratterizzata da un design dall'elegante silhouette con spiccati accenti retrò.
Dressing table in walnut and red by Steuart Padwick, from Fonteyn collection, characterized by a stylish design with a retro glamour look.
Il divano Vittorio comodo, spazioso e modulare, con struttura in acciaio e legno concepita per durare nel tempo.
Vittorio sofa, comfortable, large and modular, with a steel and wooden structure and built to last.
Il divanetto girevole Leon, originale e divertente, ha una morbida imbottitura in gommapiuma e una forma avvolgente.
Leon swivel chair, original and fun, with a soft foam cushioning and an enveloping shape.

Il poggiapiedi Lulu, rivestito in velluto con sei spicchi di tessuto che compongono un motivo decorativo semplice ed elegante.
Lulu footstool, finished in textured velvet material with six sections on the top that add a subtle and decorative pattern to the simple design.
Il divano Jonah, dalla seduta a cuscino unico, ha una linea contemporanea compensata da elementi retrò.
Jonah sofa, with a single seat cushion, has a contemporary style, yet with a retro feel.
Nella sezione Home Decor, per dare un tocco di colore il tappeto Merida, uno dei prodotti cult del portale particolarmente apprezzato dalla stampa.
In Home Decor section, to give a touch of color Merida rug, one of cult products and press favourite.
Ancora dalla sezione Home Decor, il cuscino Lois in plaid bordeaux dallo stile country, per dare un tocco rustico a contrasto con gli arredi moderni.
From Home Decor again, Lois cushion in merlot red plaid, with a country look to add a touch of rustic charm in contrast with modern furniture.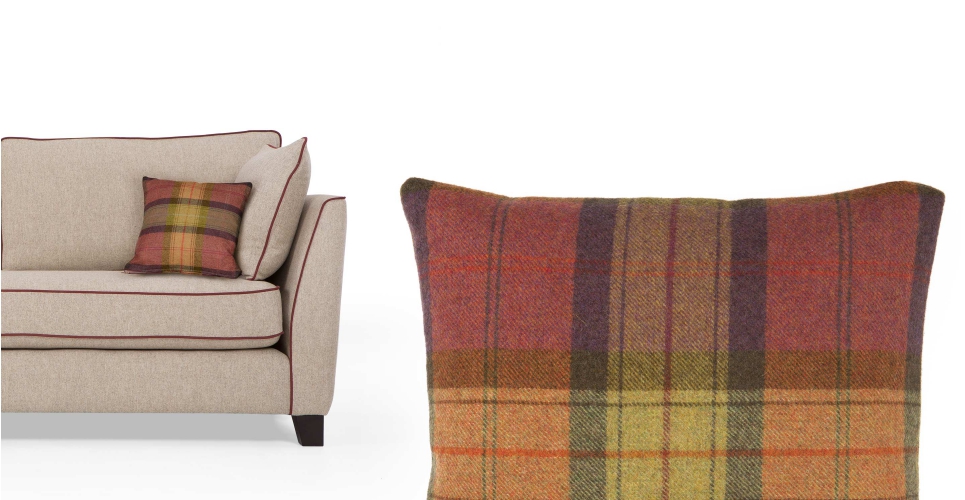 Serigrafia in serie limitata Lovers of Today, una delle stampe del Print Club London, noto collettivo di artisti con base a Londra.
The limited-edition Lovers of Today serigraphy, one of the Print Club London prints, a collective of artists based in London.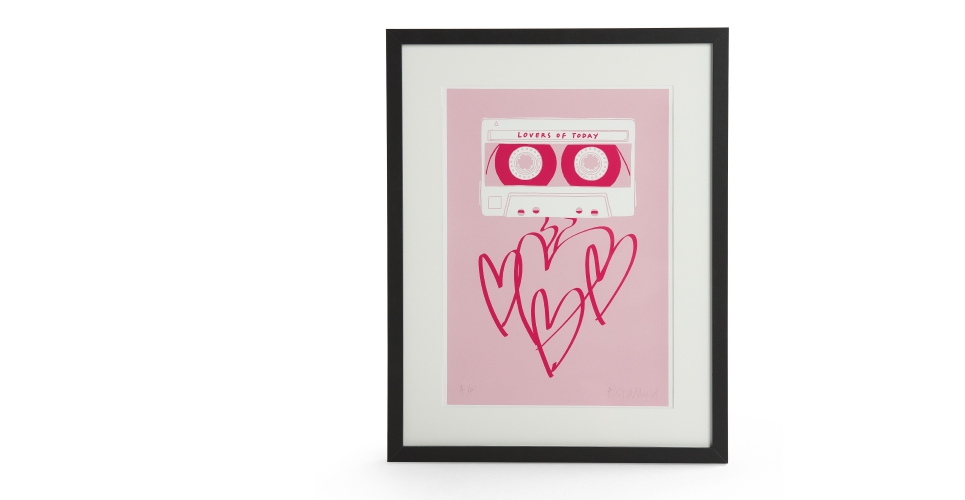 Set di sedie Flynn rosso Merlot, comode, eleganti e dalle linee semplici, con struttura in legno e gambe in betulla massiccia.
Flynn chair set, in Merlot red, comfortable, stylish with simple lines, wooden structure and solid birch legs.
Il paralume Ilaria bacca per lampade a sospensione, raffinato e sfavillante, è realizzato in vetro soffiato e si può combinare con altri elementi della stessa collezione.
Ilaria pendant shade for pendant lamps, sparkly and refined, made from mouth-blown glass and easy to combine to any elements of the same collection.
E a voi quale piace di più?
And which one do you like the most?
Comments
comments