Night at V&A Museum
If you think that going to a museum is boring, go to the lates at the Victoria & Albert Museum: the dj set, the good wine and youthful vibe will make you change your mind!
The scenographic chandelier by Canada-based designer Omer Arbel will welcome you during the London Design Festival. The installation is made of 280 individual glass pendant lamps. Every pendant is handmade at design brand Bocci's glass factory in Canada using a fabrication process developed by Arbel.
Se pensate che visitare un museo sia noioso, fate un giro di sera al Victoria & Albert Museum: il dj-set, il buon vino e un ambiente giovane vi faranno sicuramente cambiare idea!
Ad accogliervi in occasione del London Design Festival c'è lo scenografico lampadario del designer Canadese Omar Arbel. L'installazione è fatta da 280 lampade a sospensione, ognuna realizzata a mano presso la fabbrica del vetro del brand Bocci in Canada con un processo di fabbricazione sviluppato da Arbel.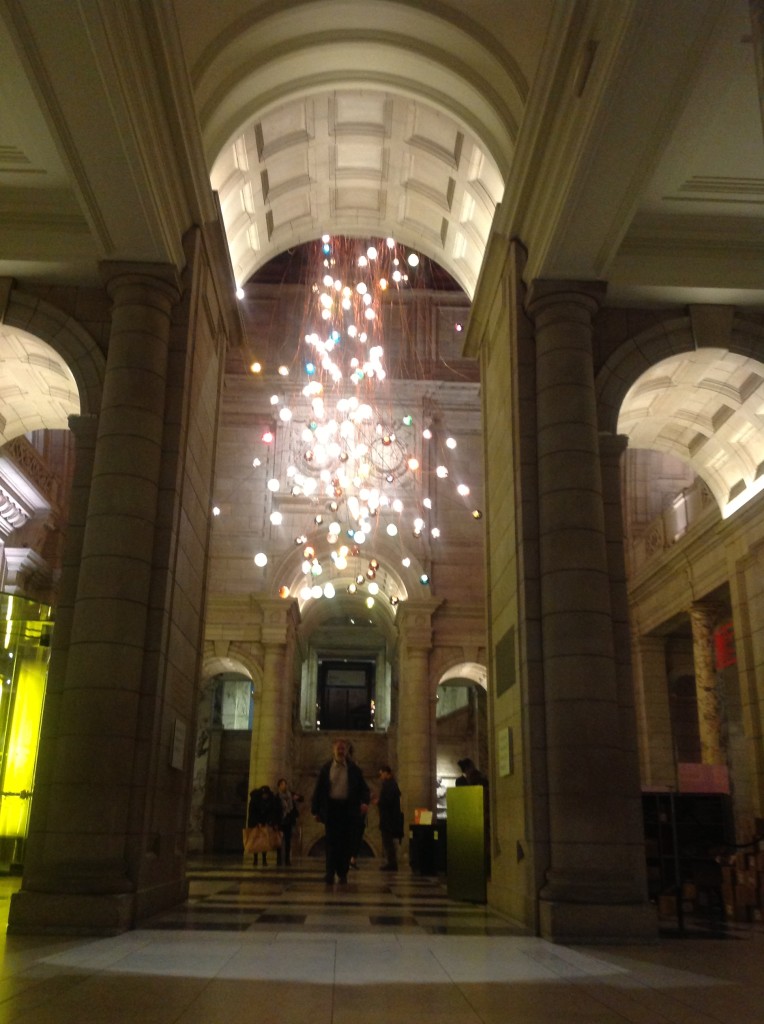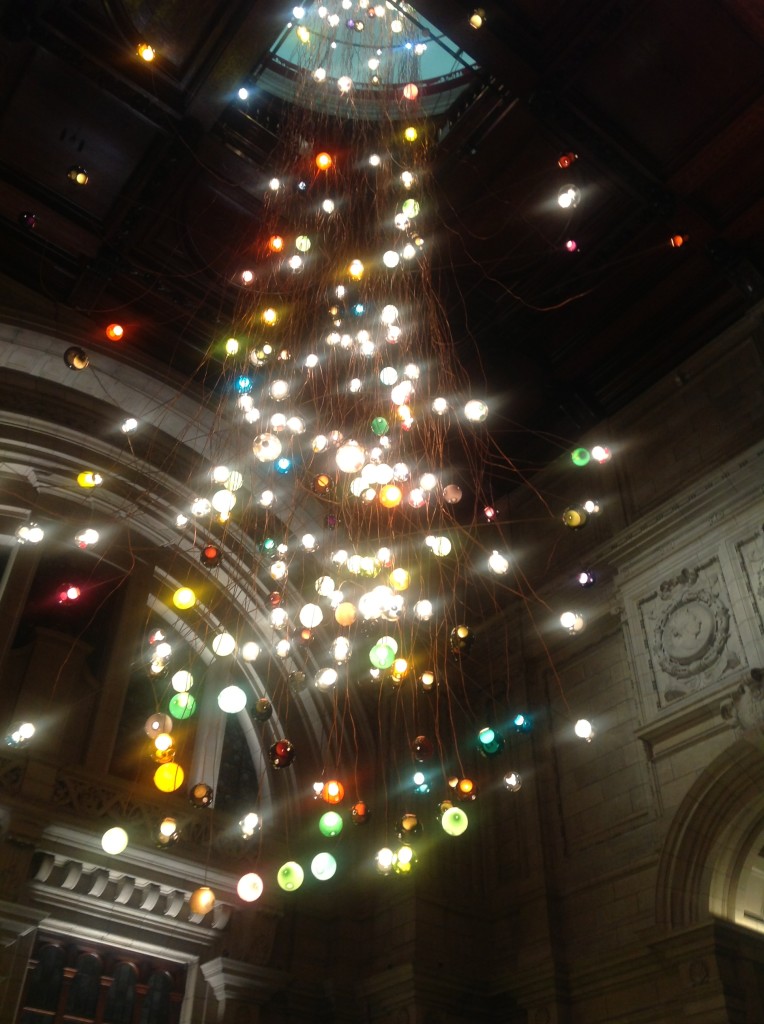 The Wind Portal, the creation of the Lebanese artist Najla El Zein represents a transition space from an inside to an outside area. It defines an exaggeration of a specific sensorial moment that each one of us experiences throughout our daily lives. The monumental gate of 8 meters high is composed of 5,000 of paper windmills that spin thanks to an integrated wind system.
The Wind Portal, la creazione dell'artista libanese Najla El Zein, rappresenta il passaggio da uno spazio interno ad uno esterno, un'esasperazione di un momento sensoriale specifico che ciascuno di noi sperimenta nella propria vita quotidiana. Il monumentale cancello alto otto metri è composto da 5.000 girandole di carta che girano grazie ad un sistema integrato di ventilazione.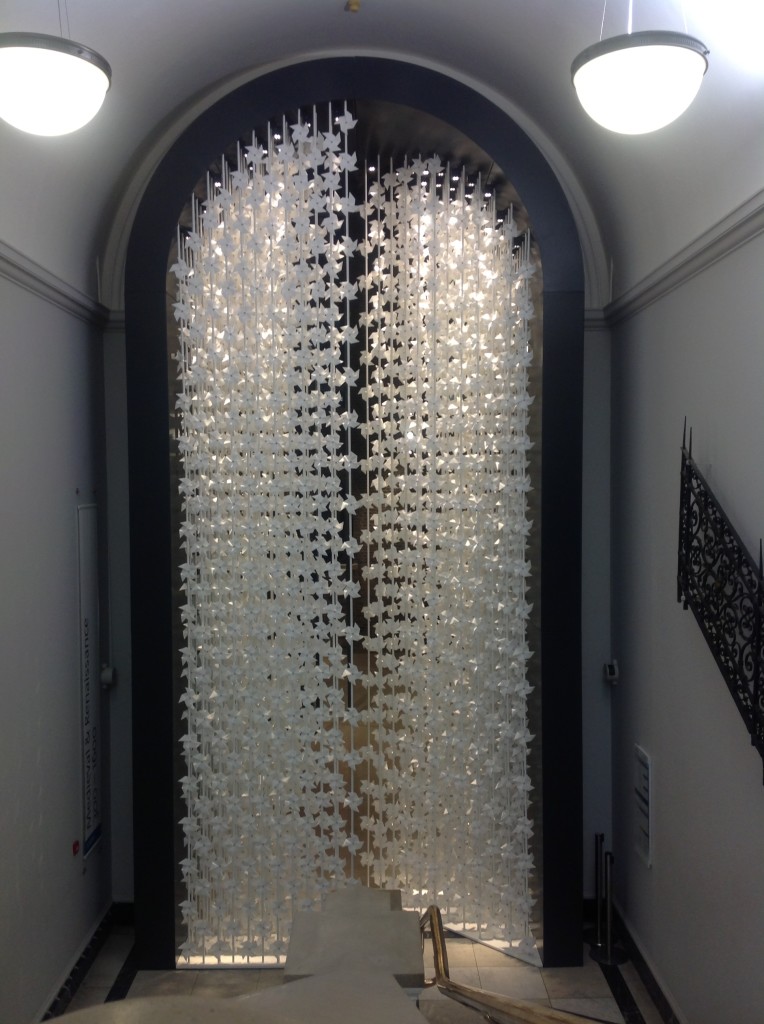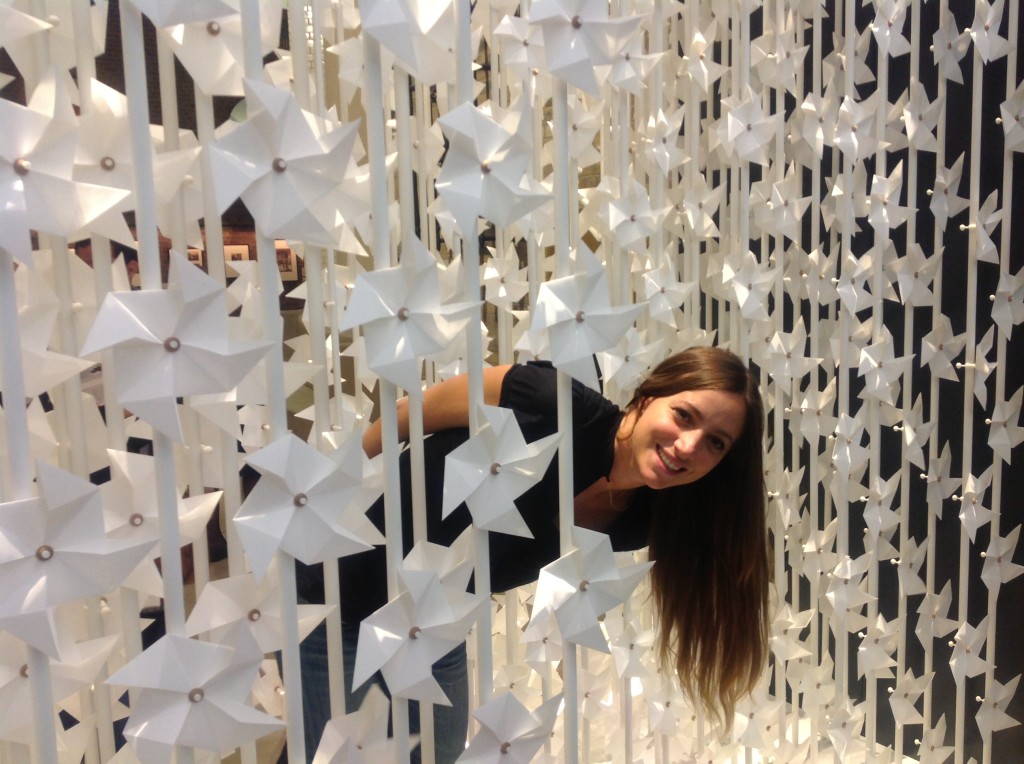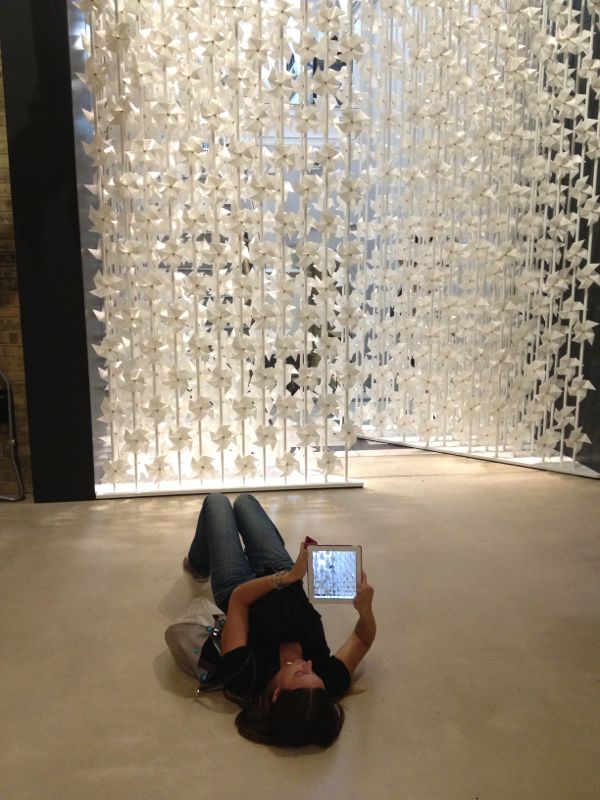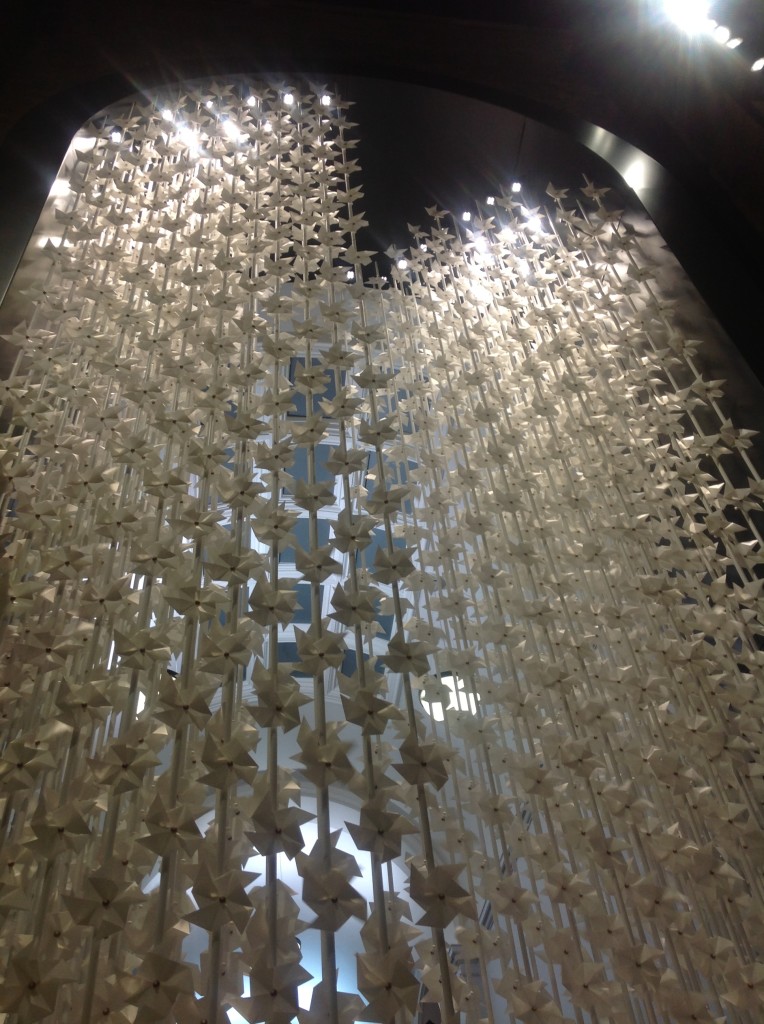 The display in the foyer of the V&A's Sackler Centre provides visitors a rare insight into production processes and making skills of the world-famous brand Alessi, told  through key pieces from the Alessi archive. The installation itself is reminiscent of the workshops at the brand's factory in Crusinallo, Italy. Pieces are displayed in their production cages, and 'Household Goods factory', a film on the factory seen through the eyes of Turkish video artist Ali is screened near the products.
La mostra nel foyer del Centro Sackler del Victoria & Albert Museum offre ai visitatori una visione rara nei processi produttivi e delle competenze del famoso marchio Alessi, raccontato attraverso pezzi chiave dall'archivio dell'azienda. L'installazione stessa ricorda i workshop presso la fabbrica del brand a Crusinallo, in Italia. I pezzi vengono mostrati nelle loro gabbie di produzione,  e accanto ai prodotti viene proiettato 'Household Goods fabbrica', un film sulla fabbrica vista attraverso gli occhi del video artista turco Ali.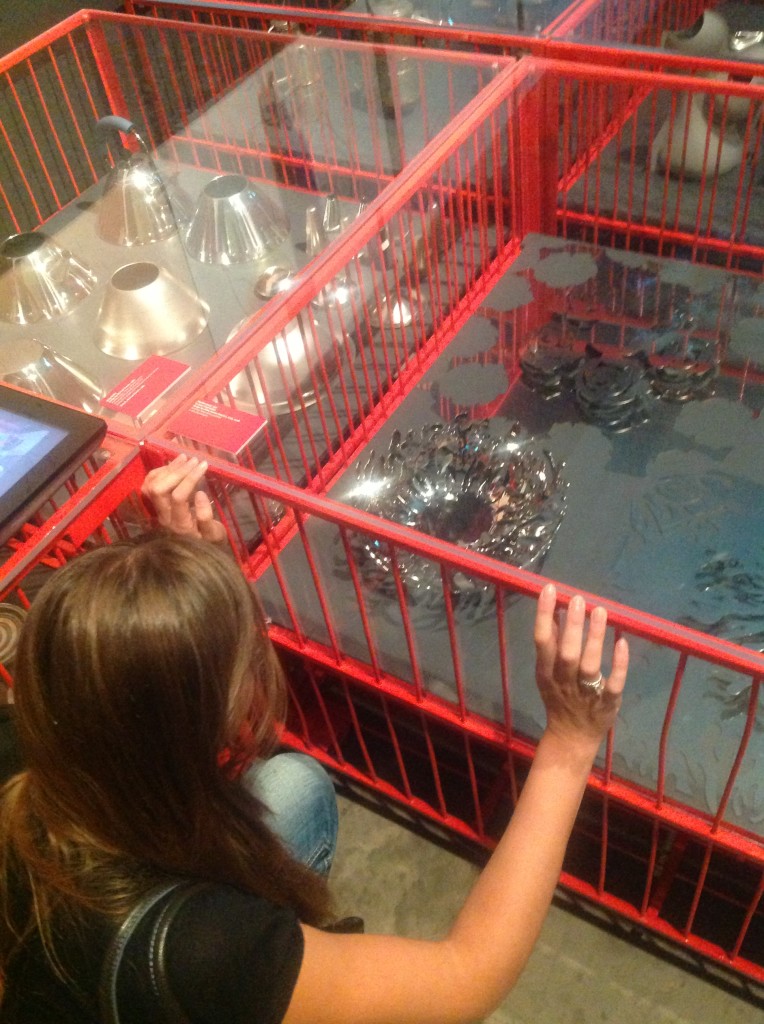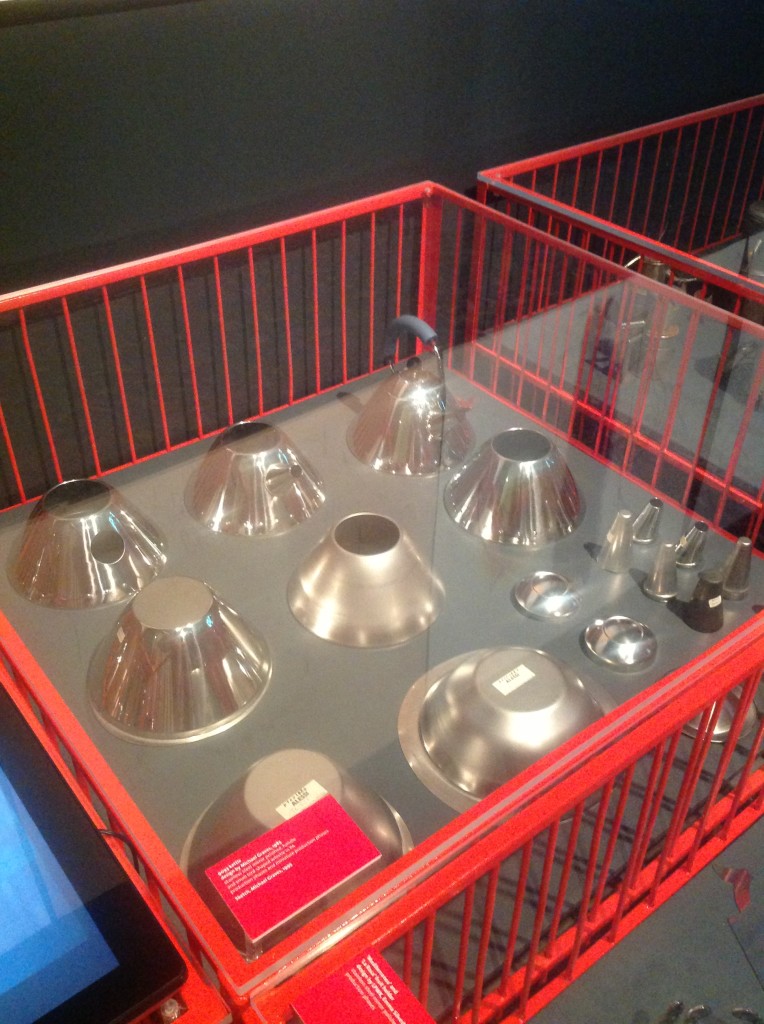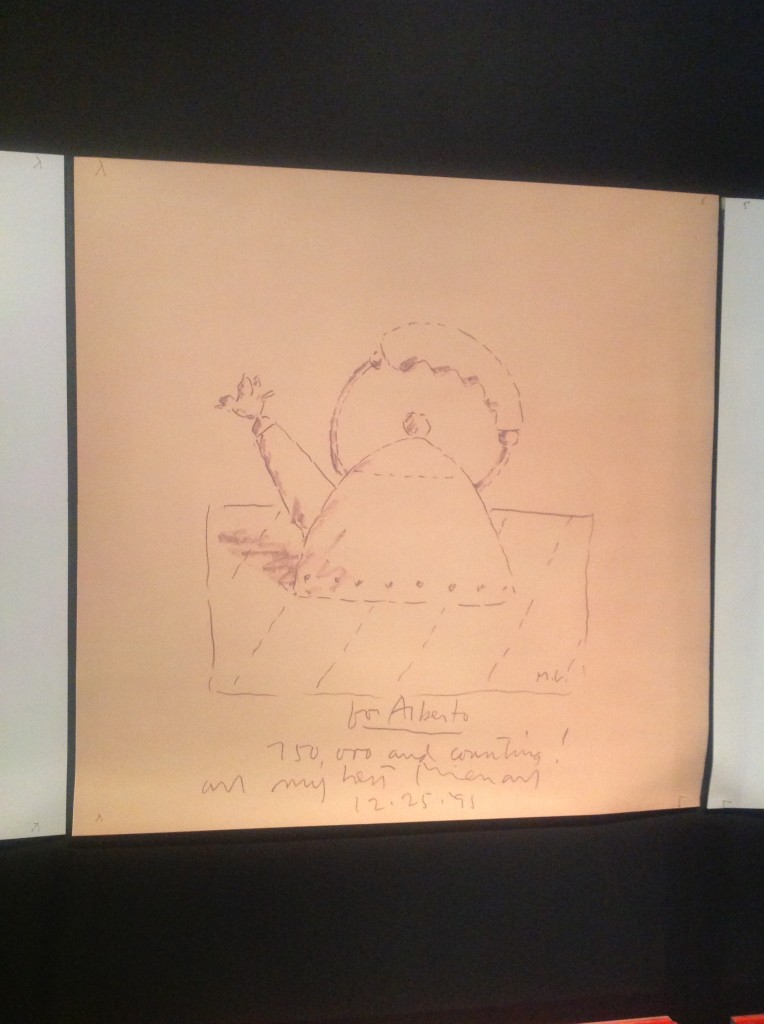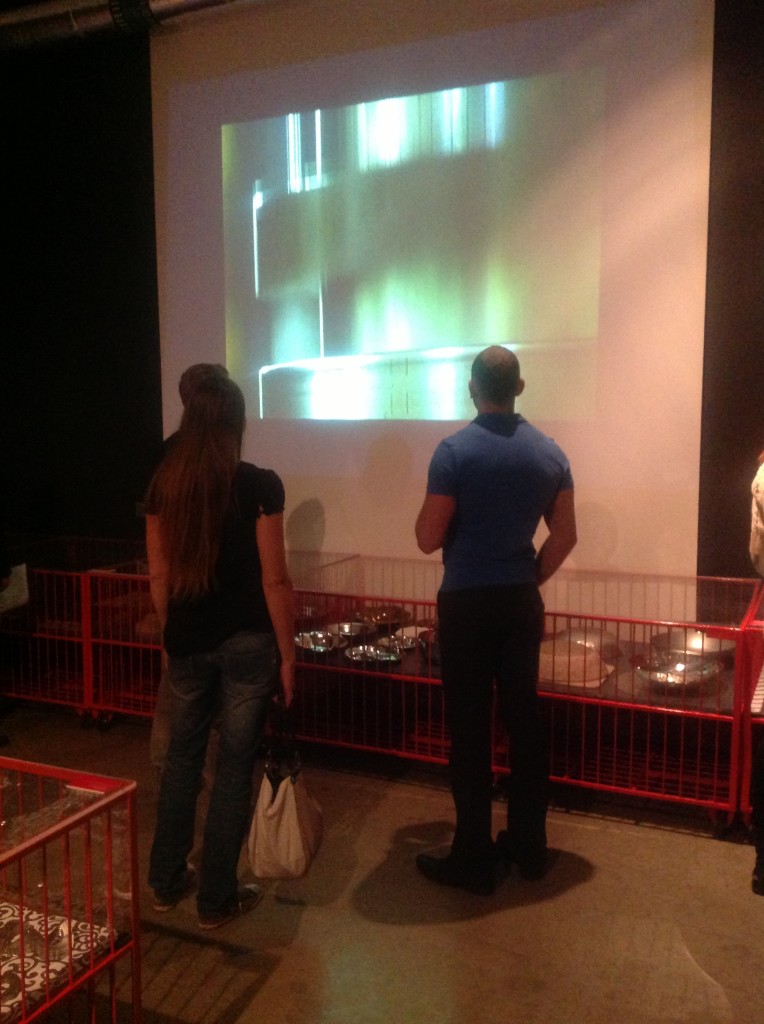 Moleskine and the London Design Festival have invited over 70 London-based designers to participate in the Moleskine Sketch Relay. Each participating designer has been asked to consider three things; firstly to illustrate what objects they could not live without in a private space or in the public domain. Secondly, to examine what needs improving within their personal or professional life. Finally, what each designer would like to design that they haven't had the opportunity to design before.
Moleskine e il London Design Festival hanno invitato oltre 70 dei più acclamati designer di Londra a partecipare al Moleskine Sketch Relay. Ad ogni partecipante è stato chiesto di considerare tre cose: in primo luogo di illustrare gli oggetti senza i quali non potrebbero vivere in uno spazio privato o di dominio pubblico; in secondo luogo di esaminare cosa ha bisogno di essere migliorato all'interno della propria vita personale o professionale; infine che cosa vorrebbe progettare non avendo avuto l'opportunità di farlo prima.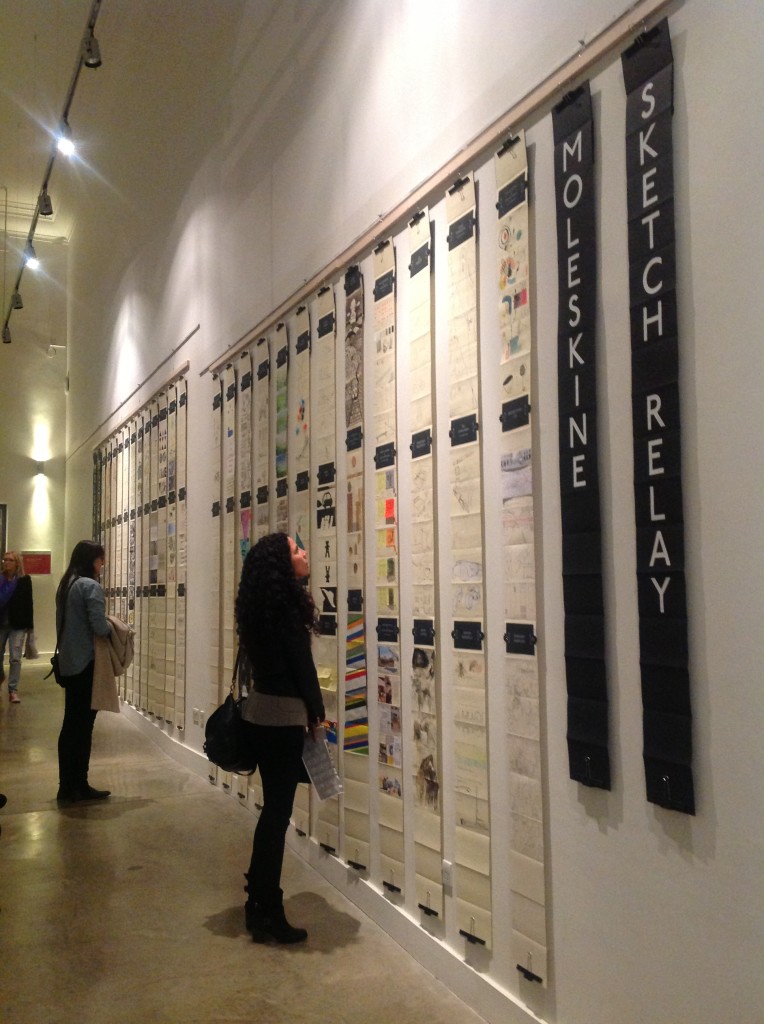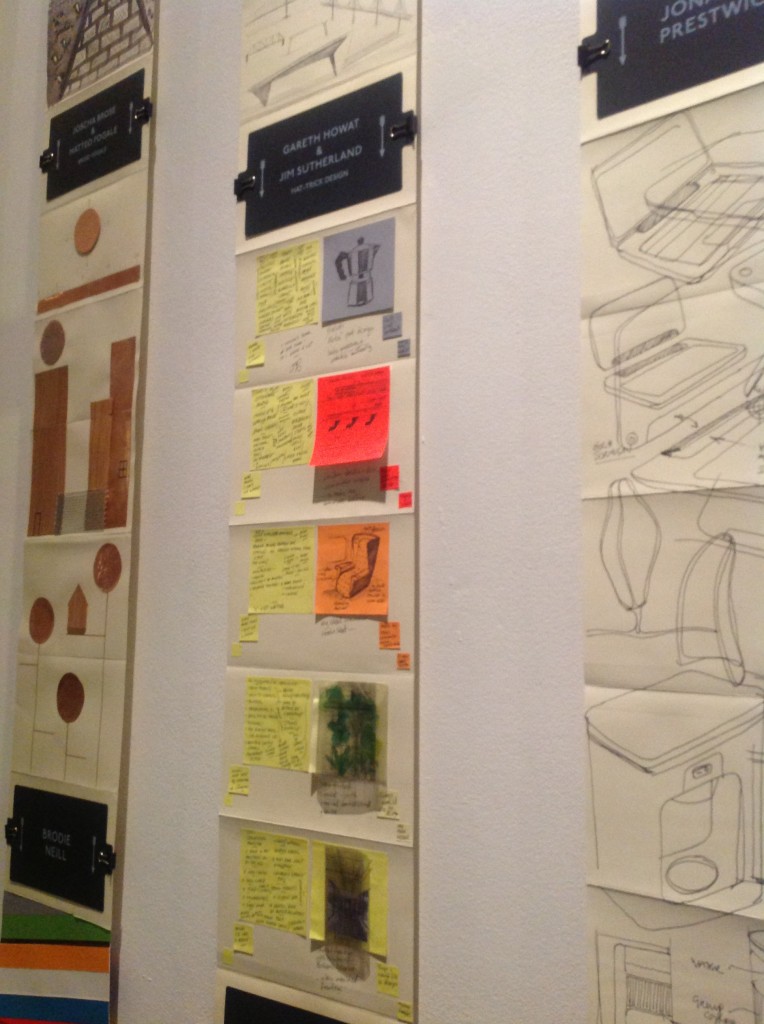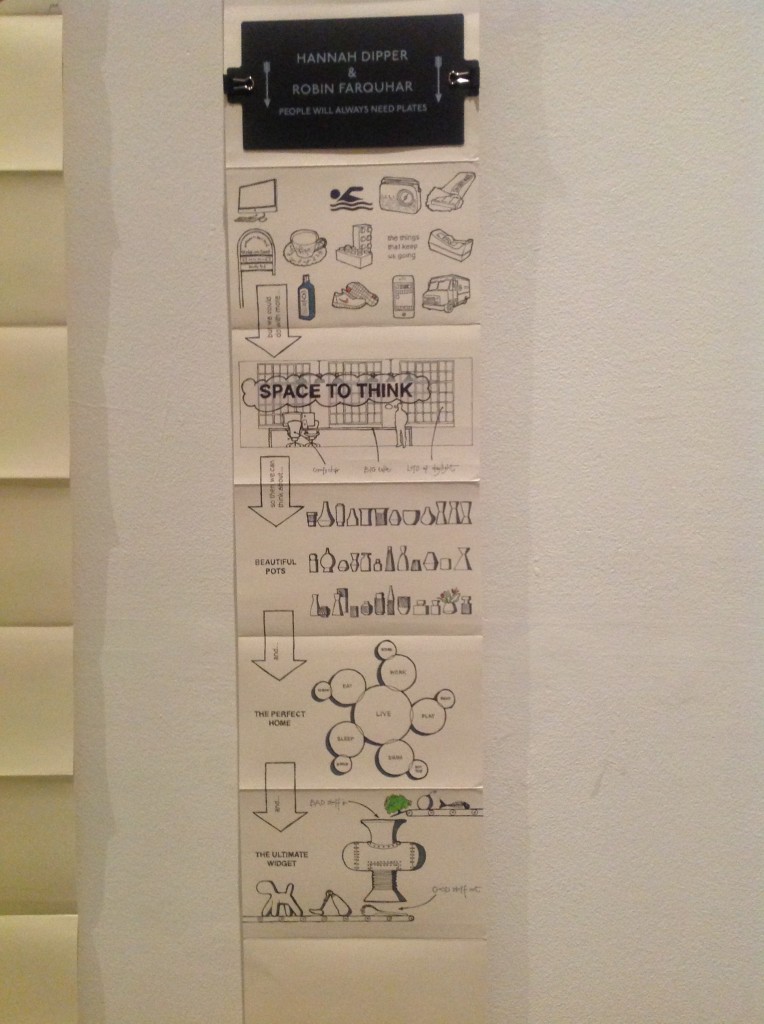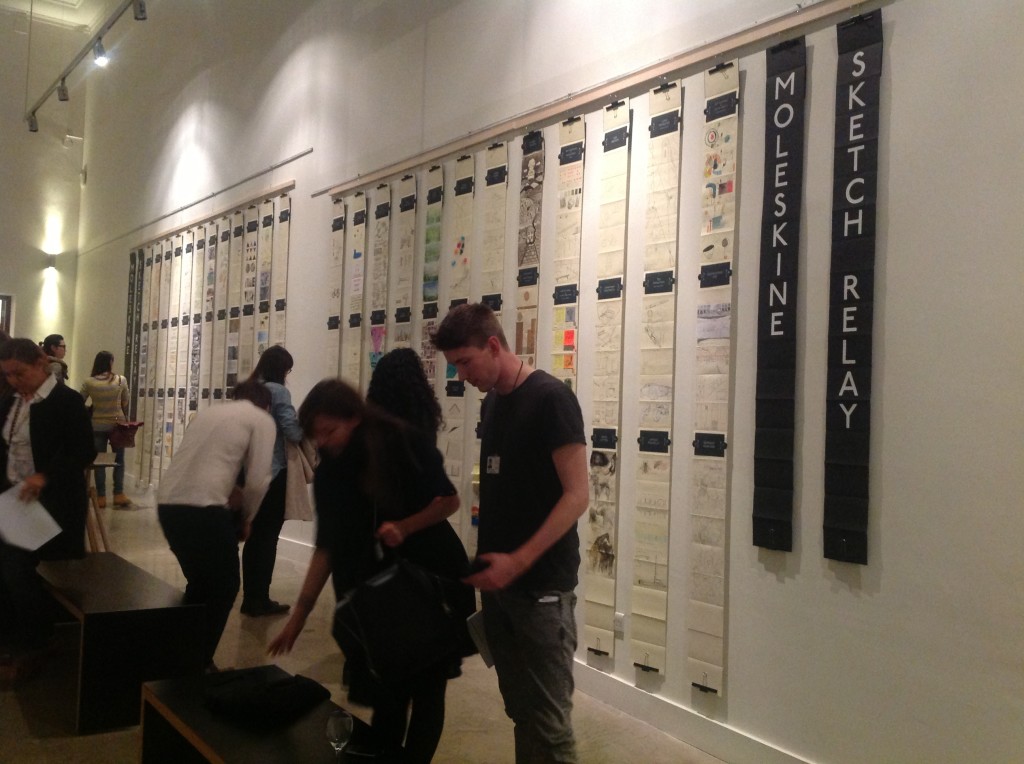 Comments
comments